Krimisodhini Vati is an Ayurvedic tablet used in treating intestinal worms. This medicine is formulated based on Kerala Ayurveda practice.
Uses
Krimisodhini Vati benefits:
Helps to relieve intestinal worms
Has laxative action, relieves constipation.
Shrunken chest, bloated belly, emaciated limbs, nocturnal fever and constant grumbling in children can be quickly cured by this.
Doctors also use this for the treatment of intestinal infection, E Coli.
Dose and Adjuvants
Krimi Sodhini Gulika dosage:
2 tablets at night, before food with water or as directed by Ayurvedic doctor.
Children of 5 may take a full pill and of lower ages proportionately smaller doses.
Adjuvants:
Hot water, Chandrasuradi kashayam or Vidangadi kashayam.
With western medicines
Seek your doctor's advice if you are taking this product along with other western (allopathic/modern) medicines. Some Ayurvedic herbs can interact with modern medicine.
If both Ayurvedic and allopathic medicines are advised together, then it is best to take allopathic medicine first, wait for 30 minutes and then, after a gap of 15 – 30 minutes, take Ayurvedic medicine or as directed by the physician.
Can this be used while taking Homeopathic medicine?
Yes. This product does not react with homeopathic medicine.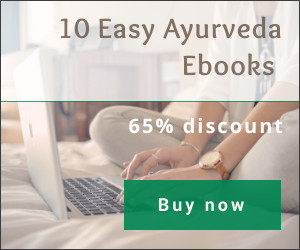 With supplements like multivitamin tablets, Omega 3 fatty acids etc?
Yes. Generally, this product goes well with most of the dietary supplements. However, if you are taking more than one product per day, please consult your doctor for an opinion.
Pathya

After purging take rice with buttermilk cooked with the bark of Palasha (Butea monosperma).This may be continued for 3-7 days. Avoid milk, meat, cereals, jaggery, curd, ghee, fresh rice, flattened or roasted rice, coconut, leafy vegetables, tamarind and sweets.
Side Effects

There are no known side effects of this medicine.
Contents
Krimisodhini Gulika ingredients:
Tulasibeeja – Ocimum sanctum
Ramata – Ferula asafoetida
Krishnajiraka – Nigella sativa
Hiravi – Garcinia morella
Teekshnavrikshaphala – Croton tiglium
Palasabeeja – Butea monosperma
Aqueous extract of:
Mushkaka – Butea monosperma
Reference and Manufacturer
Reference: Yogagrantham
Manufacturers of this product:
AVN Ayurveda Formulations Pvt. Ltd.
Expiry date
Two years from the date of manufacture. Once after opening the container, it is better to empty it before a year.