Kokilaksha Kashayam is an Ayurvedic medicine used in treating jaundice, anemia and hepatic conditions. It is in herbal decoction form. This medicine is based on Kerala Ayurveda principle. It is also available in Kashayam tablet form.
Uses
Kokilaksha kashaya benefits:
It is used in treating Rheumatoid arthritis
It is also effective in Gout and other types of arthritis.
It helps to relieve joint pain, inflammation.
It boosts immunity.
Post viral fever, when the patient complains of body, muscle and joint pains
Bursitis,  
Bursitis trochanterica,
Shoulder dislocation pain
Effect on Tridosha – Balances Vata and Pitta
Side effects
There are no known side effects of this medicine.
People with diabetes should exercise precaution.
A dose higher than the prescribed should be best avoided.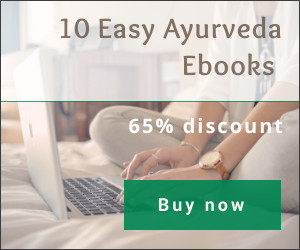 Dose
Kokilaksha kashayam dosage:
5 – 10 ml, before food, or on empty stomach, once or twice a day or as directed by Ayurvedic doctor.
For best results, this medicine should be taken along with two pinches of long pepper powder.
If the kashayam is concentrated, then it needs to be mixed with equal quantity of water and should be taken.
AVN manufactures this in tablet form. Dose of Kokilaksh kashayam tablet is 2 tablets 2 times a day before food or as directed by Ayurvedic doctor.
With western medicines
Seek your doctor's advice if you are taking this product along with other western (allopathic/modern) medicines. Some Ayurvedic herbs can interact with modern medicine.
If both Ayurvedic and allopathic medicines are advised together, then it is best to take allopathic medicine first, wait for 30 minutes and then, after a gap of 15 – 30 minutes, take Ayurvedic medicine or as directed by the physician.
Can this be used while taking Homeopathic medicine?
Yes. This product does not react with homeopathic medicine.
With supplements like multivitamin tablets, Omega 3 fatty acids etc?
Yes. Generally, this product goes well with most of the dietary supplements. However, if you are taking more than one product per day, please consult your doctor for an opinion.
Contents
Kokilaksha kashayam ingredients:
Herbal decoction is prepared from 10 grams of each of
Kokilaksha – Asteracantha longifolia
Amrutha – Tinospora cordifolia
Manufacturer
AVN Ayurveda Formulations Pvt Ltd
Nagarjuna – Kokilaaksham kashaayam
Reference
Bhaishajya Ratnavali, Vatarakta Rogadhikara 27/13
Shloka- Sanskrit verse
कोकिलाक्षामृता क्वाथे पिबेत् कृष्णां यथा बलम् ।
पथ्यभोजी त्रिसप्ताहान्मुच्यते वातशोणितात् ॥
kokilākṣāmṛtā kvāthe pibet kṛṣṇāṃ yathā balam |
pathyabhojī trisaptāhānmucyate vātaśoṇitāt ||
Articles
Related articles about gout –
Home remedy for gout and rheumatoid arthritis