Dhanadanayanadi kashayam is an Ayurvedic medicines used in treating neurological diseases of Vata origin. It is in herbal decoction form. It is also available in the form of Kashayam tablet form. This medicine is based on Kerala Ayurvda practice.
Uses
Dhanadanayanadi kashayam benefits:
Used in Ayurvedic treatment of facial paralysis, paraplegia, hemiplegia
Used in treatment of tremors of various neurological etiology, such as shaking of hands or legs in case of Parkinson's disease, age related tremors etc.
Side effects

People who are under medication for high BP should take this medicine only under medical supervision.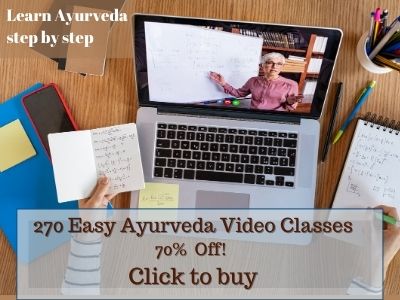 Can this kwatham be taken while having low BP?
Yes. It can be taken.
Dose
Dhanadanayanadi kashaya dosage:
5 – 10 ml, before food, or on empty stomach, once or twice a day or as directed by Ayurvedic doctor.
If the kashayam is concentrated, then it needs to be mixed with equal quantity of water and should be taken.
AVN manufactures this in Kashayam tablet form.
Dose of Dhanadanayanadi kashayam tablets is 2 tablets 2 times a day before food or as directed by Ayurvedic doctor.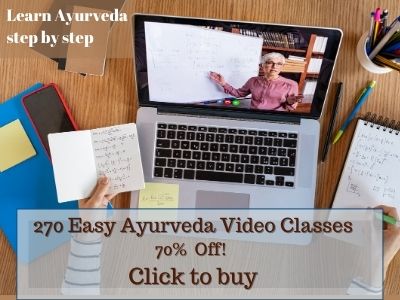 How long to take?
It is usually taken for a period of 2 months time. The dose is gradually decreased after that. The dose, time and duration depends on the prescribing doctor.
With western medicines
Seek your doctor's advice if you are taking this product along with other western (allopathic/modern) medicines. Some Ayurvedic herbs can interact with modern medicine.
If both Ayurvedic and allopathic medicines are advised together, then it is best to take allopathic medicine first, wait for 30 minutes and then, after a gap of 15 – 30 minutes, take Ayurvedic medicine or as directed by the physician.
Can this be used while taking Homeopathic medicine?
Yes. This product does not react with homeopathic medicine.
With supplements like multivitamin tablets, Omega 3 fatty acids etc?
Yes. Generally, this product goes well with most of the dietary supplements. However, if you are taking more than one product per day, please consult your doctor for an opinion.
Contents
Dhanadanayanadi kashayam ingredients:
The kashayam is prepared by following herbs in equal parts.
Dhanadanayana – Caesalpinia bonduc
Shunti – Ginger – Zingiber officinalis
Shigru – Morinda oleifera
Rasna – Pluchea lanceolata
Ugragandha – Acorus calamus
Varuna – Crataeva nurvala
Lashuna – Garlic – Allium sativum
Krishna – Long pepper – Piper longum
Chitraka – Plumbago zeylanica
Eranda – Ricinus communis
Surataru – Cedrus deodara
Ghana – Cyperus rotundus
Pathya – Terminalia chebula
Barbara – Clerodendron serratum
Reference

Sahasrayoga kashaya prakarana – Ardita Akshepaka vatahara kashaya
Shloka- Sanskrit Verse
धनदनयन शुण्ठी शिग्रु रास्नोग्रगन्धा
वरुण लशुन कृष्णा चित्रकैरण्डकैश्च
सुरतरु घनपथ्या बर्बरै: संभृताम्भ:
शमयति परिपीतं सार्दिताक्षेपवातान् ॥
dhanadanayana śuṇṭhī śigru rāsnogragandhā
varuṇa laśuna kṛṣṇā citrakairaṇḍakaiśca
surataru ghanapathyā barbarai: saṃbhṛtāmbha:
śamayati paripītaṃ sārditākṣepavātān ||
Manufacturer and Shelf Life
AVN Ayurveda Formulations Pvt Ltd – manufactures both Kashayam and kashayam tablet
Arya Vaidya Sala Kottakkal
AVP, Kottakkal, Mukti, Santhigiri
Nagarjuna – Dhanadanayanaadi Kashaayam, Dhanadanayanaadi Kashaayam Tablet
How long can it be taken?
It is usually prescribed for a period of 6 – 8 weeks time. Dose is gradually decreased thereafter.
Shelf life – 3 years from the date of manufacturing.
Side effects

There are no side effects with this medicine.
Dilute it with equal quantity of water before taking it.
This is generally considered as safe during lactation and in children.
Seek your doctor's advice for its use during pregnancy.
Store in a cool, dry place, away from direct sunlight.
Keep it away from children.