Chiruvilwadi kashayam is an Ayurvedic medicine in water decoction form. It is mainly used in Ayurvedic treatment of piles and fistula. This medicine is also available in Kashayam tablet form.
Uses
Chiruvilwadi kashayam benefits:
It is used in the Ayurvedic treatment of hemorrhoids, fistula and gulma.
It reduces burning sensation.
It relieves bloating.
It improves digestion power.
Excellent in constipation.
Synonyms
Chiruvilwadi Kwatham, Chiruvilwadi kwath, Chiruvilvadi kashayam, Chirivilwadi kashayam
Effect on Tridosha – Calms Vata and Kapha Dosha.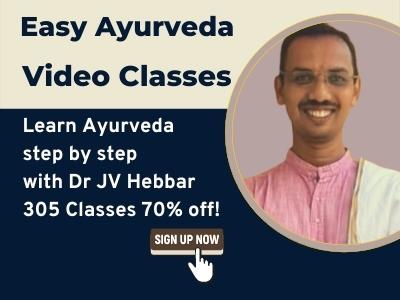 Dose
Chiruvilwadi kashaya dosage:
5 – 10 ml, before food, or on empty stomach, once or twice a day or as directed by Ayurvedic doctor.
If the kashayam is concentrated, then it needs to be mixed with equal quantity of water and should be taken.
AVN manufactures this in Kashayam tablet form.
Dose of Chiruvilwadi kashayam tablets is 2 tablets 2 times a day before food or as directed by Ayurvedic doctor.
Adjuvant: Rock salt.
With western medicines
Seek your doctor's advice if you are taking this product along with other western (allopathic/modern) medicines. Some Ayurvedic herbs can interact with modern medicine.
If both Ayurvedic and allopathic medicines are advised together, then it is best to take allopathic medicine first, wait for 30 minutes and then, after a gap of 15 – 30 minutes, take Ayurvedic medicine or as directed by the physician.
Can this be used while taking Homeopathic medicine?
Yes. This product does not react with homeopathic medicine.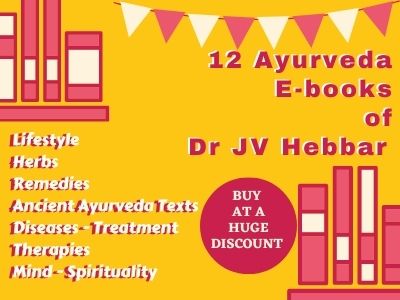 With supplements like multivitamin tablets, Omega 3 fatty acids etc?
Yes. Generally, this product goes well with most of the dietary supplements. However, if you are taking more than one product per day, please consult your doctor for an opinion.
Side Effects
There are no recorded side effects of this product in the said dose.
In very high dose, it may worsen gastritis.
People with high BP should take this product only under medical supervision.
Contents
Chirabilwadi kashayam Ingredients:
It is prepared from the following herbal powder mixture –
Chirabilwa – Holoptelea integrifolia
Punarnava – Boerhaavia diffusa
Vahni – Chitraka – Plumbago zeylanica
Abhaya – Terminalia chebula
Kana – Long pepper – Piper longum
Saindhava – Rock salt
Nagara – Ginger – Zingiber officinalis
Mode Of Action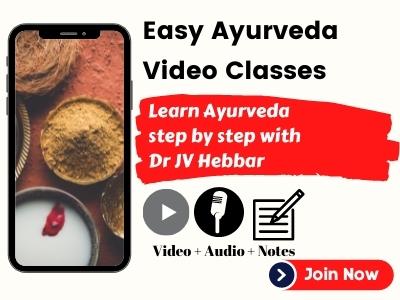 It improves digestion due to hot nature of its ingredients.
Abhaya (Haritaki) – is one among Triphala group of herbs. It helps to ease constipation, has cleansing effect over fistula tract.
Vahni (Chitraka) is used in treating hemorrhoids since long. Learn about a Chitraka home remedy for hemorrhoids.
Chiruvilwadi kashayam reference:
Sahasrayoga, Kashaya Prakarana

Manufacturer
AVN Ayurveda Formulations Pvt. ltd – manufactures both kashayam and kashayam tablet
Arya Vaidya Pharmacy (AVP)
Kottakkal (Arya Vaidya Sala)
Nagarjuna – Chiruvilwaadi Kashaayam, Chiruvilwaadi Kashaayam Tablet
Santhigiri