Malatyadi Tailam is an effective Ayurveda herbal oil for hair care. It is useful in Alopecia, hair fall and dandruff problem. Most of the companies manufacture this in coconut oil base.
Synonyms

Malathyadi keratailam, Malatyadi thailam, Malatyadi coconut oil
Uses
Malatyadi Tailam benefits: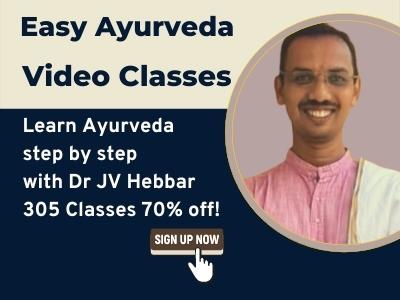 It is used in treatment of alopecia, premature baldness, dandruff and excessive hair fall.
It is also used for hot oil treatment.
It can be used for a long period of time.
Mode Of Usage
It is used for external application only.
Apply sufficient quantities of the oil to the scalp, massage gently. Take hot water head bath after half an hour.
You can also apply this oil and leave it over night and take head bath the next morning.
For alopecia patches, a cotton swab is dipped in this oil and placed over the patch for 15 – 30 minutes
In alopecia it is used in combination with Eladi choornam, Gulgulwadi choornam etc.
How to wash off the hair oil?
Wait for at least 30 minutes before washing hair. Longer the delay, better (except for very oily hairs). It is best to use herbal hair wash powders to wash off the hair oil. One or two rounds of wash with hair wash powder will get rid off oil from hair. It is very fine, even if some amount of oiliness remains on the hair.
Traditional treatises mention cold water to wash hair and face. (Reference: Ashtanga Sangraha, Sutrasthana, Dinacharya chapter). But to wash oily hair, lukewarm water can also be used. Avoid very hot water for hair wash.
Side Effects and Caution
This oil is not meant to be taken orally. Accidental oral intake leads to poisonous effects.
Keep this oil out of sight and reach of children.
Manufacturer
AVN Ayurveda Formulations Pvt. Ltd.
Arya Vaidya Sala – Kottakkal
Nagarjuna – Maalathyaadi Keram
Principle

In this herbal oil, the herbs are infused in the medium of sesame oil along with herb water decotion. Then the solid waste herb materials are filtered out. Thus, this oil contains oil soluble and water soluble phyto-active principles of medicinal herbs.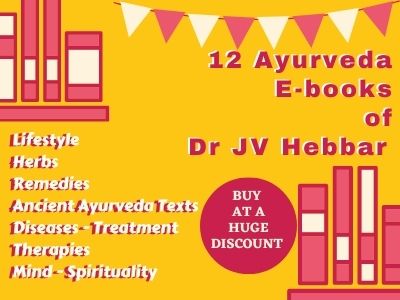 Contents
Malatyadi Tailam ingredients:
Coconut oil
Malati – Jasminum grandiflorum
Naktamala – Pongamia pinnata
Karaveera – Nerium indicum
Agni – Plumbago zeylanica
Reference

Bhaishajya Ratnavali Kshudraroga Adhikara 60/137-138
Shloka- Sanskrit verse
मालतीकरवीराग्नि नक्तमालैर्विपाचितम् ।
तैलमभ्यञ्जने शस्तमिन्द्रलुप्तापहं परम् ॥
इदं हि त्वरितं हन्ति दारुणं त्वरितं नृणाम् ।
mālatīkaravīrāgni naktamālairvipācitam |
tailamabhyañjane śastamindraluptāpahaṃ param ||
idaṃ hi tvaritaṃ hanti dāruṇaṃ tvaritaṃ nṛṇām |
Questions
How it acts on hair fall?
It is more useful in alopecia areata, where a patch of hair is erased. Before the hairs re-grow, there needs to be some local irritant to stimulate skin. This oil does that.
Also, Malati and Naktamala are very potent skin detox herbs, useful in addressing dandruff, seborrhic dermatitis, scalp psoriasis etc scalp skin issues, which harm the hairs.
Can I use shampoo to wash the hair after oil application?
There are a lot of Ayurvedic hair oils that can be used daily. Malatyadi taila, Neelibhringadi taila, Brahmi taila, Bhringamalaka taila etc.
Hair oils can be applied in three ways. A relatively large quantities of hair oil applied to the entire length of hair, 30 minutes to 120 minutes before bath / hair wash. A small quantity of oil, applied after bath. A small quantity of oil applied in evening or at night before going to bed. If you are planning to apply hair oil and wash your hair, after some time, it is fine to use Shampoos.
But as per Ayurvedic principles, it is best to use herbal hair wash powders rather than shampoos for hair wash. Less chemicals, less addditives, more natural. If you cannot use herbal hair wash powder, then using shampoo is fine.
During pregnancy, lactation
If you were using this oil before pregnancy without any allergic reaction, you can continue using this oil even during pregnancy.
If you have not used this product before and wish to use it during pregnancy, better to consult a doctor because it can cause skin allergy in some rare cases.
It is generally considered as safe to use during lactation, however consult your doctor for the right advice.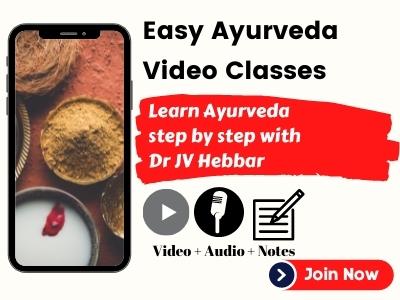 Can this product be applied after steam therapy?
No. Oil is best applied before steam therapy. This is as per basic Ayurvedic principles.