Navayasa Churna is an Ayurvedic medicine, in herbal powder form. Nava means nine ingredients. Ayas means Iron.This product contains 9 herbal ingredients with processed Iron Bhasma. It is mainly used in the Ayurvedic treatment of anemia, skin and liver conditions. It is also known as Navayas Lauh
Uses
Navayasa Churna benefits:
It is used in the Ayurvedic treatment of Anemia, Heart diseases, Skin diseases, Piles and Jaundice.
Effective in dropsy, dyspepsia, loss of appetite and diabetes.
Doctors also prescribe this for the treatment of Obesity, weight loss.
Effect on Tridosha – Calms Pitta.
Dose
Navayas Lauh dosage:
1 grams along with honey, hot water, boiled buttermilk or ghee, once or twice daily after food or as advised by Ayurvedic doctor.
With western medicines
Seek your doctor's advice if you are taking this product along with other western (allopathic/modern) medicines. Some Ayurvedic herbs can interact with modern medicine.
If both Ayurvedic and allopathic medicines are advised together, then it is best to take allopathic medicine first, wait for 30 minutes and then, after a gap of 15 – 30 minutes, take Ayurvedic medicine or as directed by the physician.
Can this be used while taking Homeopathic medicine?
Yes. This product does not react with homeopathic medicine.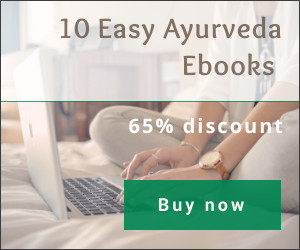 With supplements like multivitamin tablets, Omega 3 fatty acids etc?
Yes. Generally, this product goes well with most of the dietary supplements. However, if you are taking more than one product per day, please consult your doctor for an opinion.
Side effects
Navayas Lauh Side Effects:
People with sensitive stomach and gastritis should exercise caution.
Special care is needed while administering this medicine to children.
It is best to take this product stirctly under medical supervision only.
Contents
Navayasa Churna Ingredients:
It is prepared from 10 grams of each of
Trikatu – Ginger, Pepper, Long pepper
Triphala – Amla (Phyllanthus emblica), Haritaki – Terminalia chebula, Vibhitaki (Terminalia bellirica)
Musta – Cyperus rotundus
Vidanga – Embelia ribes
Chitraka – Plumbago zeylanica
90 grams of Lauha bhasma – Processed Iron Bhasma.
Reference

Bhaishajya Ratnavali Pandu Roga adhikara 22, Charaka Chikitsa Sthana 16/70-71, Astangahridayam.
Note:
Though the original dosage form of this medicine is powder form, some companies manufacture this medicine in tablet form also.
Manufacturers

Arya Vaidya Sala (Kottakkal)
Research Articles About Navayasa Churna –
Chemical evaluation of Navayasa  Churna
Shloka- Sanskrit verse


त्र्यूषण त्रिफला मुस्त विडङ्ग चित्रकाः समाः|
नवायोरजसो भागास्तच्चूर्णं क्षौद्र सर्पिषा||७०||
भक्षयेत् पाण्डु हृद्रोग कुष्ठार्शःकामलापहम्|
नवायसमिदं चूर्णं कृष्णात्रेयेण भाषितम्||७१||
इति नवायसचूर्णम्|
tryūṣaṇa triphalā musta viḍaṅga citrakāḥ samāḥ|
navāyorajaso bhāgāstaccūrṇaṃ kṣaudra sarpiṣā||70||
bhakṣayet pāṇḍu hṛdroga kuṣṭhārśaḥkāmalāpaham|
navāyasamidaṃ cūrṇaṃ kṛṣṇātreyeṇa bhāṣitam||71||
iti navāyasacūrṇam|