Yavanyadi Choornam is an Ayurvedic medicine, in herbal powder form. It is mainly used in Ayurvedic treatment of respiratory diseases. It is also known as kapittashtaka churnam
Uses
Yavanyadi Choornam benefits:
It is used in the treatment of chronic respiratory diseases, piles, anorexia, diarrhoea, sprue.

Synonyms
Kapittashtaka churna, Kapittastaka, Yavanyadi Churnam, Yavanyadi Choorna.
Effect on Tridosha – Calms Vata and kapha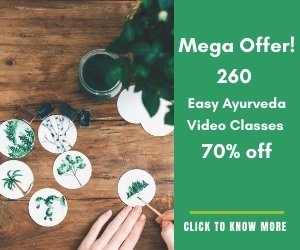 Dose
Yavanyadi Choornam dosage: 
1 – 3 grams along with water, once or twice daily after food or as advised by Ayurvedic doctor.
Usually buttermilk is advised to be taken along with this medicine.
With western medicines
Seek your doctor's advice if you are taking this product along with other western (allopathic/modern) medicines. Some Ayurvedic herbs can interact with modern medicine.
If both Ayurvedic and allopathic medicines are advised together, then it is best to take allopathic medicine first, wait for 30 minutes and then, after a gap of 15 – 30 minutes, take Ayurvedic medicine or as directed by the physician.
Can this be used while taking Homeopathic medicine?
Yes. This product does not react with homeopathic medicine.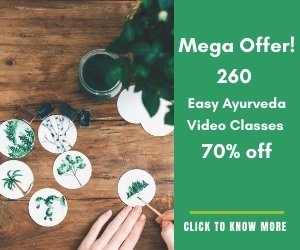 With supplements like multivitamin tablets, Omega 3 fatty acids etc?
Yes. Generally, this product goes well with most of the dietary supplements. However, if you are taking more than one product per day, please consult your doctor for an opinion.
Side effects
Yavanyadi Choornam Side Effects: In very higher doses, it may cause gastric irritation.
Contents
Yavanyadi Choornam Ingredients:
It is prepared from 10 grams of each of
Yavani – Trachyspermum ammi
Pippalimoola – Long pepper root
Twak – Cinnamon
Ela – cardamom
Patra – Cinnamomum tamala
Nagakeshara – Mesua ferrea
Nagara – ginger
Maricha – Pepper
Agni – Plumbago zeylanica
Jala – Pavonia odorata
Ajaji – Cuminum cyminum
Dhanyaka – Coriander
30 grams of each of
Sauvarchala Lavana – Sochal salt
Vrikshamla – Garcinia indica
Dhataki – Woodfordia fruticosa
Pippali – Long pepper
Bilva – Aegle marmelos
Dadima – Pomegranate
Deepyaka – Trachyspermum roxburghianum
Sita – sugar – 60 parts
Kapittha – Feronia elephantum – 80 parts
Reference
Ashtangahrudayam Chikitsasthana 9/109-111