Maha Panchagavya Ghrita is an Ayurvedic medicine, in herbal ghee form.This medicine has ghee as its base. It is used for preparatory procedure for Panchakarma and also as medicine.
Please note that it is different from Panchagavya ghrita

Uses
Maha Panchagavya Ghritham benefits: 
It is used as medicine and also in preparatory procedure called snehakarma for the treatment of fever, epilepsy, fistula, inflammation, piles, liver diseases, anemia, cough and psychiatric conditions.
It has detox effect on blood, liver, colon and brain.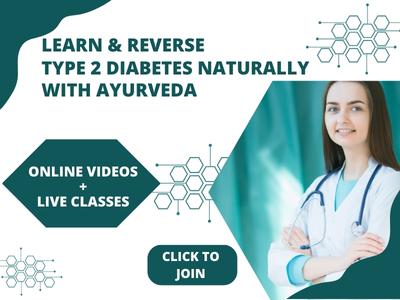 Classical indications

This medicated ghee, known as Maha pancha gavya is like ambrosia in the treatment of
Epilepsy – Apasmara
Insanity -Unmada
Oedema – Svayathu
Obstinate abnormal diseases including ascites – Udara
Phantom tumor -Gulma Piles -Arshas
Anemia – Pandu Jaundice – Kamala and A serious type of Jaundice – Halimaka
This medicated ghee is used regularly every day to dispel inauspiciousness and evil effects of bad planets.
It also cures Chaturthaka (Quartan) type of Vishama Jvara (Irregular fever)
Synonyms: Maha Panchagavya ghritam, Maha Panchagavy Ghrit
Effect on Tridosha – Calms Vata, Pitta and Kapha.


Dose
Maha Panchagavya Ghrit dosage:
As medicine – quarter to half teaspoon with water, usually before food, once or twice a day, or as directed by Ayurvedic doctor. For children above 3 years- up to 5 gm.
For Panchakarma preparation – Snehana procedure, the dose depends on the disease status and the judgement of Ayurvedic doctor.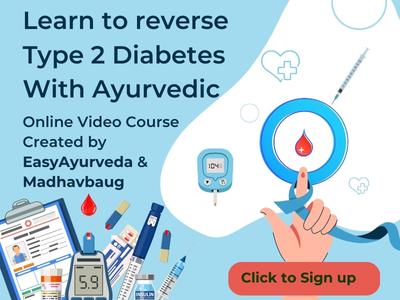 With western medicines
Seek your doctor's advice if you are taking this product along with other western (allopathic/modern) medicines. Some Ayurvedic herbs can interact with modern medicine.
If both Ayurvedic and allopathic medicines are advised together, then it is best to take allopathic medicine first, wait for 30 minutes and then, after a gap of 15 – 30 minutes, take Ayurvedic medicine or as directed by the physician.
Can this be used while taking Homeopathic medicine?
Yes. This product does not react with homeopathic medicine.
With supplements like multivitamin tablets, Omega 3 fatty acids etc?
Yes. Generally, this product goes well with most of the dietary supplements. However, if you are taking more than one product per day, please consult your doctor for an opinion.
Side Effects

There are no known side effects with this medicine. However it is best to use this product under medical supervision. Self medication with this medicine is discouraged.
People with diabetes, high cholesterol, heart diseases and high BP should exercise precaution.
In very high dose, it may cause diarrhoea and indigestion.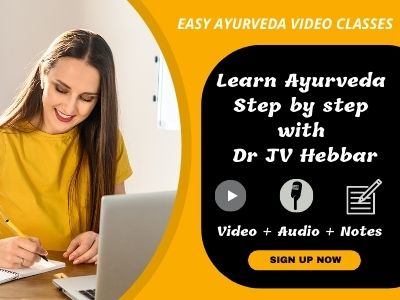 Principle

In this herbal ghee, the herbs are infused in the medium of ghee along with herb water decotion. Then the solid waste herb materials are filtered out. Thus, this herbal ghee contains oil soluble and water soluble phyto-active principles of medicinal herbs.
Contents
Maha Panchagavya Ghritam Ingredients:
96 grams of each of
Dashamoola group of roots –
Bilva – Aegle marmelos
Agnimantha – Premna mucronata
Shyonaka – Oroxylum indicum
Gambhari – Gmelina arborea
Patala – Stereospermum suaveolens
Shalaparni – Desmodium gangeticum
Prinshnaparni – Urarica picta
Gokshura – Tribulus terrestris
Brihati – Solanum indicum
Kantakari – Solanum xanthocarpum,
Triphala – Haritaki (Terminalia chebula), Vibhitaki (Terminalia bellirica) Amla (Emblica officinalis)
Haridra – Turmeric
Daruharidra – Berberis aristata
Kutaja – Holarrhena antidysenterica
Saptaparna – Alstonia scholaris
Apamarga – Achyranthes aspera
Nilini – Indigofera tinctoria
Katurohini – Picrorhiza kurroa
Shampaka – Cassia fistula
Pushkaramoola – Inula racemosa
Phalgumoola – Ficus carica
Duralabha – Alhagi psudalhagi
water for decoction – 12.288 liters, boiled and reduced to 3.072 liters
powders of 12 grams of each of
Bharngi – Clerodendron serratum
Patha – Cissampelos pariera
Adhaki – Cajanus cajan
Kumbha – Operculina turpethum
Nikumbha – Baliospermum montanum
Trikatu – pepper, long pepper and ginger
Rohisha – Cymbopogon martinii
Murva – Marsdenia tenacissima
Bhutika – Trachyspermum ammi
Bhunimba – Andrographis paniculata
Shreyasi – Gajapippali – Scindapsus officinalis
Sariva – Hemidesmus indicus
Madayantika – Lawsonia inermis
Agni – Plumbago zeylanica
Nichula – Barringtonia acutangula
Gomaya swarasa – the water extract prepared from cow dung – 768 ml
ksheera – cow milk – 768 ml
Dadhi – cow cheese – 768 ml
Mutra – Cow urine – 768 ml
Ghritham – ghee – 768 grams
The above combination is heated till herbal ghee is prepared.
Shloka- Sanskrit verse

Ashtangahrudayam Uttarasthana 7/18-23
Charaka Sutrasthana 10th chapter (Apasmara Chikitsa)
द्वे पञ्चमूल्यौ त्रिफला रजन्यौ कुटज त्वचम्|
सप्तपर्णमपामार्गं नीलिनीं कटुरोहिणीम्||१८||
शम्पाकं फल्गुमूलं च पौष्करं सदुरालभम्|
द्विपलानि जलद्रोणे पक्त्वा पादावशेषिते||१९||
भार्गीं पाठां त्रिकटुकं त्रिवृतां निचुलानि च|
श्रेयसीमाढकीं मूर्वां दन्तीं भूनिम्ब चित्रकौ||२०||
द्वे सारिवे रोहिषं च भूतीकं मदयन्तिकाम्|
क्षिपेत्पिष्ट्वाऽक्षमात्राणि तेन प्रस्थं घृतात् पचेत्||२१||
गोशकृद्रसदध्यम्लक्षीरमूत्रैश्च तत्समैः|
पञ्चगव्यमिति ख्यातं महत्तदमृतोपमम्||२२||
अपस्मारे तथोन्मादे श्वयथावुदरेषु च|
गुल्मार्शःपाण्डुरोगेषु कामलायां हलीमके||२३||
शस्यते घृतमेतत्तु प्रयोक्तव्यं दिने दिने|
अलक्ष्मी ग्रहरोगघ्नं चातुर्थक विनाशनम्||२४||
इति महापञ्चगव्यं घृतम्|
dve pañcamūlyau triphalā rajanyau kuṭaja tvacam|
saptaparṇam apāmārgaṃ nīlinīṃ kaṭurohiṇīm||18||
śampākaṃ phalgumūlaṃ ca pauṣkaraṃ sadurālabham|
dvipalāni jaladroṇe paktvā pādāvaśeṣite||19||
bhārgīṃ pāṭhāṃ trikaṭukaṃ trivṛtāṃ niculāni ca|
śreyasī māḍhakīṃ mūrvāṃ dantīṃ bhūnimba citrakau||20||
dve sārive rohiṣaṃ ca bhūtīkaṃ madayantikām|
kṣipet piṣṭvā'kṣamātrāṇi tena prasthaṃ ghṛtāt pacet||21||
gośakṛdrasadadhyamlakṣīramūtraiśca tatsamaiḥ|
pañcagavyamiti khyātaṃ mahattadamṛtopamam||22||
apasmāre tathonmāde śvayathāvudareṣu ca|
gulmārśaḥ pāṇḍu rogeṣu kāmalāyāṃ halīmake||23||
śasyate ghṛtametattu prayoktavyaṃ dine dine|
alakṣmī graha rogaghnaṃ cāturthaka vināśanam||24||
iti mahāpañcagavyaṃ ghṛtam|
Shelf life and Manufacturer
Shelf life: 2 years from the date of manufacturing.
Manufacturer: Kottakkal Arya Vaidya Sala (AVS), Nagarjuna – Mahath Panchagavya Ghrutham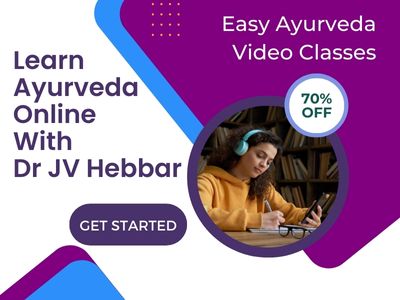 Pregnancy, lactation and children:
Seek medical advice for its usage during pregnancy.
It can be administered to lactation mother and children.