Maha Triphaladi Ghrita is an Ayurvedic medicine, in herbal ghee form.This medicine has ghee as its base. It is used for preparatory procedure for Panchakarma and also as medicine in the treatment of eye diseases.
Uses and Synonyms
Maha Triphaladi Ghrita benefits:
It is used as medicine and also in preparatory procedure called snehakarma for the treatment of eye diseases.
Doctors also prescribe this for the treatment of
Insomnia,
Stress, anxiety
It is also used for the treatment of eye disorders such as conjunctivitis, eye irritation, computer vision syndrome.
Eye itching and dry eyes
How to use it for eyes?
2 drops to each eyes. It can be used as eye drops once or twice a day.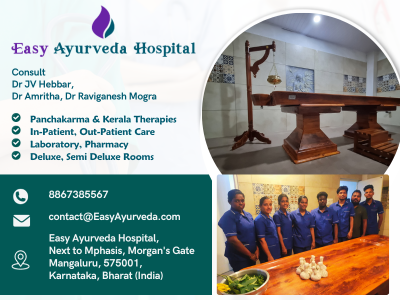 Synonyms: Mahatriphaladi ghritam
Effect on Tridosha – Calms Vata and Pitta
Dose and Adjuvant
Maha Triphaladi Ghrita dosage:
As medicine – quarter to half teaspoon with water, usually before food, once or twice a day, or as directed by Ayurvedic doctor.
For Panchakarma preparation – Snehana procedure, the dose depends on the disease status and the judgement of Ayurvedic doctor.
Adjuvant: Triphala choornam.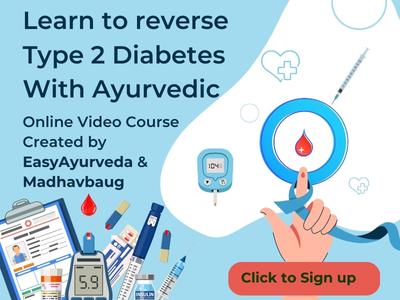 With western medicines
Seek your doctor's advice if you are taking this product along with other western (allopathic/modern) medicines. Some Ayurvedic herbs can interact with modern medicine.
If both Ayurvedic and allopathic medicines are advised together, then it is best to take allopathic medicine first, wait for 30 minutes and then, after a gap of 15 – 30 minutes, take Ayurvedic medicine or as directed by the physician.
Can this be used while taking Homeopathic medicine?
Yes. This product does not react with homeopathic medicine.
With supplements like multivitamin tablets, Omega 3 fatty acids etc?
Yes. Generally, this product goes well with most of the dietary supplements. However, if you are taking more than one product per day, please consult your doctor for an opinion.
Side Effects
There are no known side effects with this medicine. However it is best to use this product under medical supervision. Self medication with this medicine is discouraged.
People with diabetes, high cholesterol, heart diseases and high BP should exercise precaution.
In very high dose, it may cause diarrhoea and indigestion.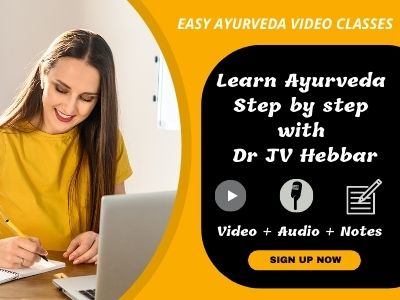 Principle
In this herbal ghee, the herbs are infused in the medium of ghee along with herb water decotion. Then the solid waste herb materials are filtered out. Thus, this herbal ghee contains oil soluble and water soluble phyto-active principles of medicinal herbs.
Contents
Maha Triphaladi Ghrita Ingredients:
Water decoction of Triphala – 768 ml
Haritaki – Terminalia chebula – Fruit rind
Vibhitaki – Terminalia bellirica – Fruit rind
Amla – Emblica officinalis – Fruit

Bhringaraja swarasa – Juice extract of Eclipta alba – 768 ml
Vrisha rasa – Juice extract of Adhatoda vasica – Leaves – 768 ml
Shatavari – Asparagus racemosus – Root tuber – 768 ml
Ajakshira – goat milk – 768 ml
Guduchi rasa – juice extract of Tinospora cordifolia – Stem – 768 ml
Amalaki Rasa – Juice extract of Emblica officinalis – 768 ml
8.72 g of each of
Kana – Long pepper – Piper longum
Sita – Sugar
Draksha – raisins – Vitis vinifera
Triphala –
Haritaki – Terminalia chebula
Vibhitaki – Terminalia bellirica
Amla – Emblica officinalis
Utpala – Nymphea stellata – Flower
Madhuka – Licorice – Glycyrrhiza glabra – Root
Kshirakakoli – Roscoea purpurea – Root
Madhuparni – Tinospora cordifolia – Stem
Nidigdika – Solanum xanthocarpum
Ghrita – ghee – 768 ml
The above combination is heated till herbal ghee is prepared.
Method of Preparation
Ingredients from Kana to Nidigdika are powdered separately and ground together with sufficient quantity of water to prepare the paste. Ghee is heated by adding the prepared paste, triphala decoction and rest of the ingredients in specified quantity. Heating is stopped when all moisture content gets evaporated, froth subsides and when paste is rolled it forms wick (varti).
Reference and Manufacturer
Maha Triphaladi Ghrita reference:
Bhaishajyaratnavali Kushta Adhikara 173 – 180, Astangahridayam.
Manufacturer: AVS Kottakkal
Shloka, Sanskrit Verse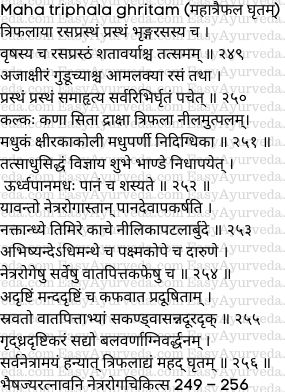 Pathya
Drink hot water after taking this medicine. This helps in easy digestion.
Have foods rich in vitamin A – sweet potato, red pepper, carrots, green leafy vegetables, lettuce, apricots, dill, spinach, pumpkin, tomato.
How to use as eye drops?
If the ghee is thick (during winter), you can apply this as Kajal / eye liner.
If it is thin, just 1 drop into each eyes, once a day is fine to use.
Habit forming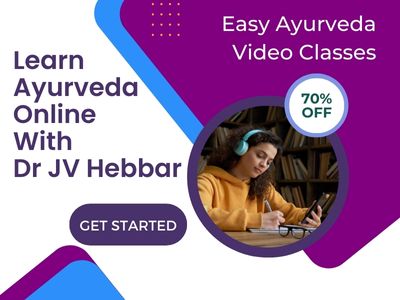 Is this medicine habit forming? Does it create dependence? Can we stop it after a few months of usage?
This medicine is not habit forming. After using for the prescribed period, your doctor would gradually decrease the dose and eventually stop it. Follow your doctor's instructions for gradual decrease of dose and stopping. Usually it does not cause any ill effects.