Dhanvantaram Ghrita is an Ayurvedic medicine, in herbal ghee form.This medicine has ghee as its base. It is used for preparatory procedure for Panchakarma and also as medicine.
Uses
Dhanwantara Ghrita benefits:
It is widely used as medicine and also in preparatory procedure called snehakarma for the treatment of edema, abscess, hemorrhoids, anemia, toxic conditions, diabetes, diabetic carbuncle, Gout, spleen related diseases, skin and psychotic diseases
Doctors also use this for the treatment of
Sensorineural Hearing Loss (SNHL)
Neuropathy, Neuritis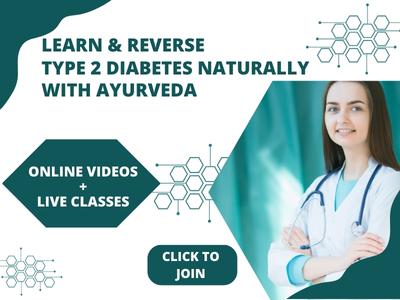 Effect on Tridosha – Calms Pitta and kapha
Dose
Dhanwantaram Ghritam dosage:
As medicine – quarter to half teaspoon with water, usually before food, once or twice a day, or as directed by Ayurvedic doctor.
For Panchakarma preparation – Snehana procedure, the dose depends on the disease status and the judgement of Ayurvedic doctor.

It is usually administered with warm water.
With western medicines
Seek your doctor's advice if you are taking this product along with other western (allopathic/modern) medicines. Some Ayurvedic herbs can interact with modern medicine.
If both Ayurvedic and allopathic medicines are advised together, then it is best to take allopathic medicine first, wait for 30 minutes and then, after a gap of 15 – 30 minutes, take Ayurvedic medicine or as directed by the physician.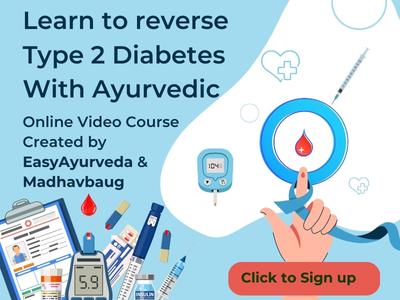 Can this be used while taking Homeopathic medicine?
Yes. This product does not react with homeopathic medicine.
With supplements like multivitamin tablets, Omega 3 fatty acids etc?
Yes. Generally, this product goes well with most of the dietary supplements. However, if you are taking more than one product per day, please consult your doctor for an opinion.
Mahatiktam Kashayam Ingredients, indications, dosage etc
Side effects
Dhanwantara Ghritam Side Effects:
There are no known side effects with this medicine. However it is best to use this product under medical supervision. Self medication with this medicine is discouraged.
People with diabetes, high cholesterol, heart diseases and high BP should exercise precaution.
In very high dose, it may cause diarrhoea and indigestion.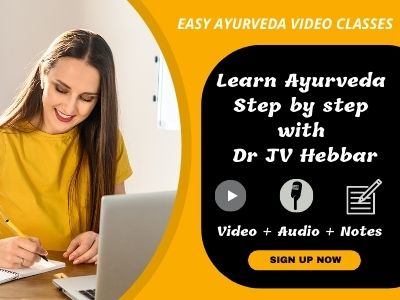 Principle:
In this herbal ghee, the herbs are infused in the medium of ghee along with herb water decotion. Then the solid waste herb materials are filtered out. Thus, this herbal ghee contains oil soluble and water soluble phyto-active principles of medicinal herbs.
Shloka – Sanskrit Verse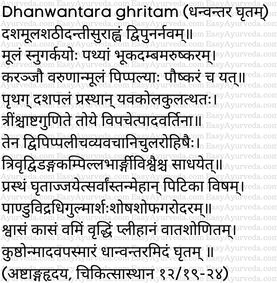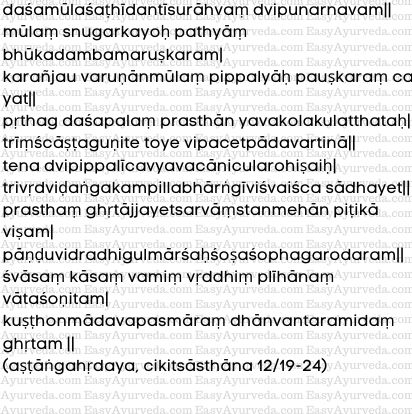 Contents
Dhanvantari Ghrita Ingredients:
48 grams of each of
Dashamoola – group of ten roots – Bilva, Agnimantha, Shyonaka, Gambhari, Patala, Shalaparni,
Prishnaparni, Gokshura, Brihati, kantakari,
Shati – Hedychium spicatum
Danti – Baliospermum montanum
Surahva – Cedrus deodara
Shweta and rakta punarnava – Boerhaavia diffusa
Snuk mula – Euphorbia neriifolia
Arkamula – Calotropis procera
Pathya – Terminalia chebula
Bhu Kadamba – Sphaeranthus Indicus
Arushkara – Semecarpus anacardium
karanjamoola – Pongamia pinnata
Varuna moola – Crataeva nurvala<
Pippalimoola – Long pepper root
Paushkara – Inula racemosa
Yava -Horedum vulgare
Kola – Zizyphus jujuba
Kulattha – Horse gram – Dolichos biflorus
Water for decoction – 112.896 ml, boiled and reduced to 28.224 liters
11.63 g of each of
Pippali – Long pepper – Piper longum
Gajapippali – Piper chaba
Chavya – Piper chaba
Vacha – Acorus calamus
Nichula – arringtonia acutangula
Rohisha – Cymbopogon martinii
Trivrit – Operculina turpethum
Vidanga – Embelia ribes
kampillaka – Mallotus philippinensis
Bharngi – Clerodendron serratum
Bilva – Aegle marmelos
Ghrita – ghee – 768 ml
The above combination is heated till herbal ghee is prepared.
Reference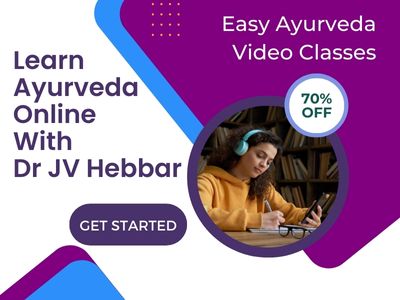 Ashtanga Hrudaya Chikitsa Sthana 12/19-23