Saptasaram Kashayam is a very famous Ayurvedic medicine in liquid form. It is also known as Saptasaram kashayam, kashaya etc. It is used in the treatment of hip pain. It is made of seven herbs. Hence the name saptasaram. This medicine is formulated based on the principles of Kerala Ayurveda practice.
Uses
Saptasaram Kashayam benefits:
The importance of this rests in the gulma of women, effective in men's cases also.
It is widely used in the Ayurvedic treatment for hip pain, lower back pain, constipation, low digestion power,
It is also used in Ayurvedic treatment of menstrual pain and painful periods.
It is a good medicine to treat pain arising due to pathology in the underlying organs of the lower abdomen.
Quickly overcomes aches of heart and stomach.
Good in spleen disorders.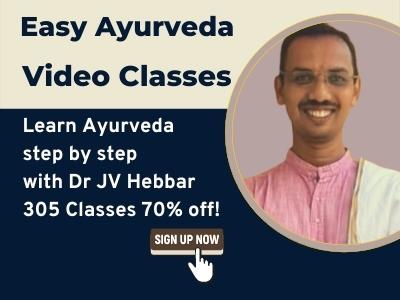 Indications
Doctors also use this for the treatment of
Hot flashes
peri-menopausal symptoms
Diffuse adenomyosis
Backache
Endometriosis, cysts

Effect on Tridosha – Balances Vata
Can it be used during periods? Yes.
Dosage
Saptasaram Kashayam dose:
The dose is 12 – 24 ml, before food, at about 6 – 7am and 6 – 7 pm or as directed by Ayurvedic doctor.
It is usually advised to add equal amount of water to the kashayam.
It is also available in tablet form.
With western medicines
Seek your doctor's advice if you are taking this product along with other western (allopathic/modern) medicines. Some Ayurvedic herbs can interact with modern medicine.
If both Ayurvedic and allopathic medicines are advised together, then it is best to take allopathic medicine first, wait for 30 minutes and then, after a gap of 15 – 30 minutes, take Ayurvedic medicine or as directed by the physician.
Can this be used while taking Homeopathic medicine?
Yes. This product does not react with homeopathic medicine.
With supplements like multivitamin tablets, Omega 3 fatty acids etc?
Yes. Generally, this product goes well with most of the dietary supplements. However, if you are taking more than one product per day, please consult your doctor for an opinion.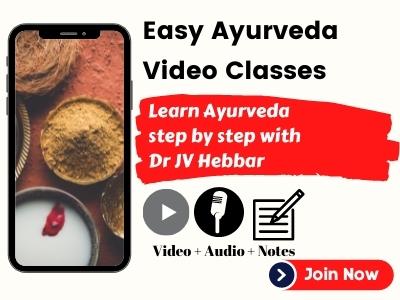 Adjuvants

Saindhava lavana – rock salt
Pippali – long pepper
Asa foetida, jaggery or ghee, as suitable.
Can this product be taken along with Allopathic medicines (English medicines)?
Usually it is well tolerated with allopathic medicines. However, consult your doctor for the right advice. When English and Ayurvedic medicines are advised together, it is best to take English medicine first, give a gap of half an hour and then take Ayurvedic medicines.
Can it be used in people with diabetes?
Yes. But an eye should be kept on the blood sugar level. Your doctor should help you in this regard. This product can reduce blood sugar levels.
It is sold in plastic bottles. Is it fine?
If the quality of the bottle material is very good, it should not be problem, if stored for a short period of time.
Does it prevent pregnancy? No. It is used in infertility treatment.
Side effects
Saptasaram Kashaya Side Effects:
There are no known side effects with this medicine. However it is best to use this product under medical supervision. Self medication with this medicine is discouraged.
High dose may lead to diarrhoea
Under medical supervision, it is used in lactation period and in children.
Contents, Ingredients
Saptasaram Kashayam Ingredients: 
Varshabhu – Boerhaavia diffusa
Bilva – Aegle marmelos
Khalva Purana – Horse gram
Urubu – Castor – Ricinus communis
Sahachara – Barleria prionitis
Shunti – Ginger
Agnimantha – Premna mucronata
It is added with 8 parts of water, boiled and reduced to quarter part, filtered.
Shloka, Sanskrit Verse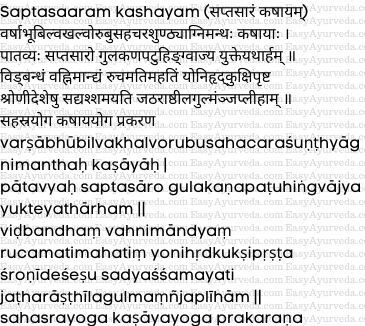 Reference, Manufacturers
Sahasra Yoga Kashaya Prakarana 284
Manufacturers:
Nagarjuna – Sapthasaaram Kashaayam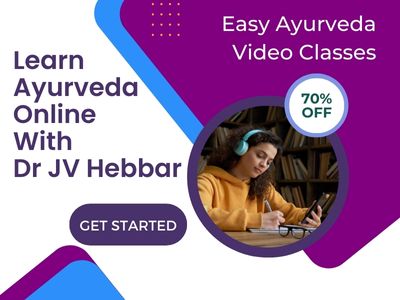 Saptasaram Kashayam tablet is the same medicine in tablet form. Its dose is 2 tablets 2 times a day after food.
Saptasaram Kwatha churna is the herbal coarse powder of the above herbs.