PatolaKaturohinyadi Kashayam is a very famous Ayurvedic medicine in liquid form. It is used in the treatment of anorexia, vomoting, skin diseases etc. It is more commonly used in the treatment of south Indian Ayurvedic practice.
Uses
PatolaKaturohinyadi Kashayam benefits:
It is one of the very potent Ayurvedic medicine for jaundice, psoriasis, allergic dermatitis, tinea infection, viral infections and liver diseases.
It is widely used in the treatment of skin diseases involving itching, pigmentation and burning sensation.
It is used in the treatment of fever of Kapha and Pitta origin.
It is very useful in decreasing bad cholesterol.
It is a potent antitoxic medicine. Used for liver detox.
It improves digestion power and relieves anorexia.
It is a potent antimicrobial medicine.
Effective in the after effects of snake poisons.
>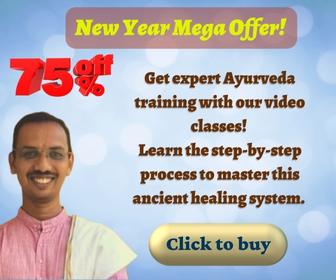 Indications
Ayurveda practitioners prescribe this product also for: 
Hyperacidity, gastritis, acid peptic disorder
Irritable Bowel Syndrome
Pemphigus vulgaris, scalp psoriasis
Weak digestion strength
Obesity, fatty liver disorder, gall stone
Acute eczema, Chronic urticaria
Demographism

For skin diseases such as urticaria, psoriasis, etc., it is often used in combination with other medicines such as Haridra Khanda, Gandhaka Rasayana, 777 oil etc.
Dosage
Patola Katurohinyadi Kashay dose:
The dose is 12 – 24 ml, before food, at about 6 – 7 am and 6 – 7 pm or as directed by Ayurvedic doctor.
It is usually advised to add equal amount of water to the kashayam.
It is advised to take a little pepper powder and honey after taking this kashayam.
Also available in tablet form, called Patola Katurohinyadi Kashayam tablet or kwatham tablet.
Dose of the tablet is 2 tablets 2 times a day before food.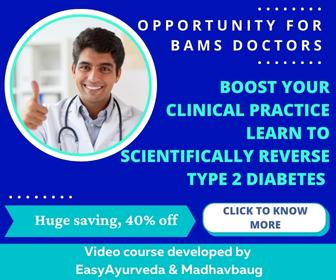 With western medicines
Seek your doctor's advice if you are taking this product along with other western (allopathic/modern) medicines. Some Ayurvedic herbs can interact with modern medicine.
If both Ayurvedic and allopathic medicines are advised together, then it is best to take allopathic medicine first, wait for 30 minutes and then, after a gap of 15 – 30 minutes, take Ayurvedic medicine or as directed by the physician.
Can this be used while taking Homeopathic medicine?
Yes. This product does not react with homeopathic medicine.
With supplements like multivitamin tablets, Omega 3 fatty acids etc?
Yes. Generally, this product goes well with most of the dietary supplements. However, if you are taking more than one product per day, please consult your doctor for an opinion.
Adjuvants, Side Effects
Adjuvant – Honey.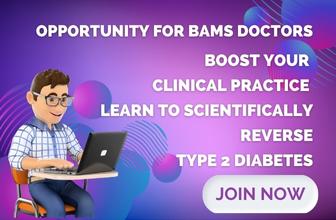 Patola Katurohinyadi Kashaya Side Effects:
There are no known side effects with this medicine. However it is best to use this product under medical supervision. Self medication with this medicine is discouraged.
Special care and precaution is required while administering this medicine to people with diabetes.
Contents
Patola Katurohinyadi Kashayam Ingredients:
This medicine is prepared from the herbs in Patoladi Gana of Ashtanga Hrudayam.
Patola – Pointed gourd – Trichosanthes dioica
Katurohini – Picrorhiza kurroa
Chandana – Sandal wood – Santalum album
Madhusrava – Marsdenia tenacissima
Guduchi – Tinospora cordifolia
Patha – Cissampelos pariera
It is added with 8 parts of water, boiled and reduced to quarter part, filtered.
Reference
Ashtanga Hrudayam Sutrasthana 15/15
Patolakaturohinyadi kashayam tablet is the same kashayam in tablet form.
Patolakaturohinyadi Kwatha churna is the herbal coarse powder of the above herbs.
Expiry date
Its expiry date is – 3 years from the date of manufacture. But once you open it, it should be emptied or thrown out, within 4 – 5 months.

Manufacturers:
Nagarjuna – Patola katurohinyaadi kashaayam, Patola katurohinyaadi kashaayam tablet
How long does it take to start showing results?
Depends on the dosage and other products suggested with this. Usually 1 – 2 weeks time.
Can this product be taken along with Allopathic medicines (English medicines)?
Usually it is well tolerated with allopathic medicines. However, consult your doctor for the right advice. When English and Ayurvedic medicines are advised together, it is best to take English medicine first, give a gap of half an hour and then take Ayurvedic medicines.
Can it be used in people with diabetes?
Yes. But an eye should be kept on the blood sugar level. Your doctor should help you in this regard. This product can reduce blood sugar levels.
It is sold in plastic bottles. Is it fine?
If the quality of the bottle material is very good, it should not be problem, if stored for a short period of time.
Can this be taken without consulting a doctor?
No.
Can one take non vegetarian food while taking this medicine?
Yes, unless your practitioner has asked to avoid it.
Is there any Pathya (diet rules to be followed while taking this product?
No product specific diet is mentioned. If the practitioner has advised diet control based on disease, one has to follow that.
Shloka- Sanskrit verse
पटोलकटुरोहिनिचन्दनं मधुस्रवगुडुचिपाठान्वितम् ।
निहन्ति कफपित्तकुष्ठ ज्वरान् विषं वमिमरोचकं कामलाम् ॥
paṭolakaṭurohinicandanaṃ madhusravaguḍucipāṭhānvitam |
nihanti kaphapittakuṣṭha jvarān viṣaṃ vamimarocakaṃ kāmalām ||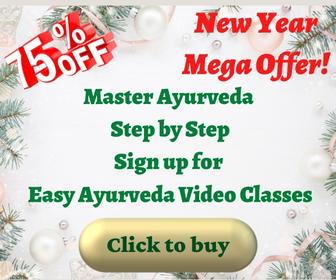 Read related: Liver Diseases: Causes, Symptoms, Treatment, Home Remedies