Manibhadra Guda is an effective Ayurvedic medicine. It is available in herbal jam or paste form. It is also known as manibhadra Gulam or Manibhadra Gud or Manibhadra leham. Guda refers to jaggery. This medicine is prepared in jaggery base.
Uses
It is used in the treatment of skin diseases, leucoderma, boils, itches, scabies, bronchitis, cough, asthma, piles, intestinal worms, spleen related diseases.
It regulates bowel movements.
Dose
5 – 10 grams once or two times a day before or after food, as advised by Ayurvedic doctor.
Dosage for children below 5 years of age – 1 – 2 grams, once or twice a day, along with a teaspoon of honey or warm water / milk.
Dosage for children between 5 – 12 years of age – 5 grams once or twice a day along with a teaspoon of honey or warm water / milk.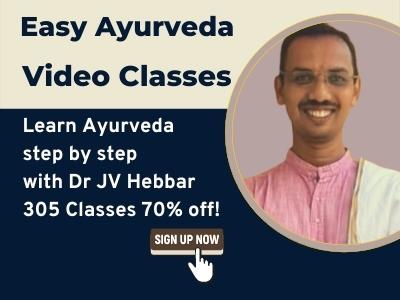 With western medicines
Seek your doctor's advice if you are taking this product along with other western (allopathic/modern) medicines. Some Ayurvedic herbs can interact with modern medicine.
If both Ayurvedic and allopathic medicines are advised together, then it is best to take allopathic medicine first, wait for 30 minutes and then, after a gap of 15 – 30 minutes, take Ayurvedic medicine or as directed by the physician.
Can this be used while taking Homeopathic medicine?
Yes. This product does not react with homeopathic medicine.
With supplements like multivitamin tablets, Omega 3 fatty acids etc?
Yes. Generally, this product goes well with most of the dietary supplements. However, if you are taking more than one product per day, please consult your doctor for an opinion.
Side effects
Overdose may lead to purgation.
Special care is needed when it is administered to diabetics and children.
Seek your doctor's advice if you are diabetic. In diabetic patients, only if the blood sugar is under good control, then this medicine can be given
Usually not advised for pregnant and lactating mothers.
Contents
Manibhadra Gulam ingredients: 
Vidanga – Embelia ribes – 48 grams
Amla – Emblica officinalis – 48 grams
Haritaki – Terminalia chebula – 48 grams
Trivrit – Operculina turpethum – 144 g
Jaggery – 576 g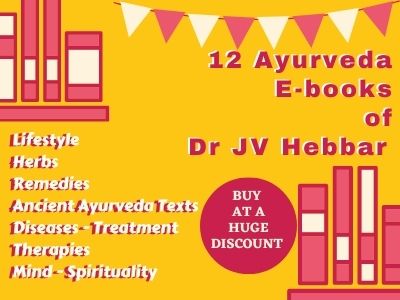 Reference
Ashtanga Hrudaya Chiktisa Sthana 19/ 31-32

Manufacturer
 Kottakkal, AVP, AVN, Mukti Pharma, Pankajakasturi,
Nagarjuna – Maanibhadra Lehyam
Shloka, Sanskrit Verse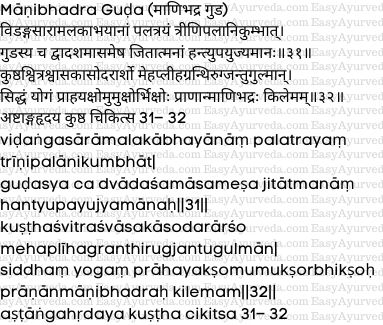 Shelf life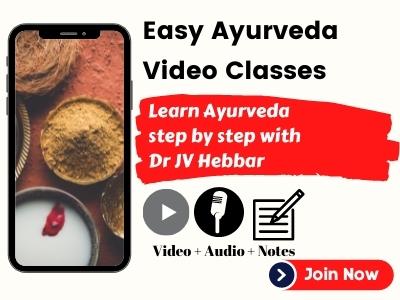 3 years from the date of manufacturing. Once the bottle is opened, it is best to finish it within 4 – 5 months of time.