Chinchadi lehyam is a famous ayurvedic medicine, prepared according to Kerala Ayurveda tradition. It is in herbal jam / paste form. It is also known as Chinchadi leham, Chinchadi leha etc. Chincha means tamarind, which is the main ingredient of this medicine.
Uses

It is used in the treatment of excessive burning sensation, jaundice, anemia, chronic fever.
It relieves bad breath problem.
Dose

5 – 10 grams is administered after food or as directed by Ayurvedic doctor.
It is usually administered along with buttermilk or honey.
Dosage for children below 5 years of age – 1 – 2 grams, once or twice a day, along with a teaspoon of honey or warm water / buttermilk
Dosage for children between 5 – 12 years of age – 5 grams once or twice a day along with a teaspoon of honey or warm water / buttermilk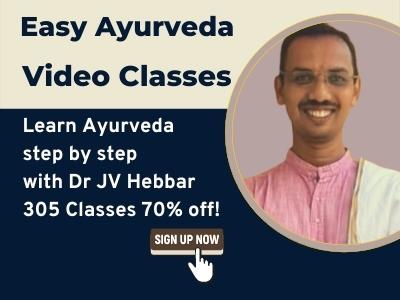 With western medicines
Seek your doctor's advice if you are taking this product along with other western (allopathic/modern) medicines. Some Ayurvedic herbs can interact with modern medicine.
If both Ayurvedic and allopathic medicines are advised together, then it is best to take allopathic medicine first, wait for 30 minutes and then, after a gap of 15 – 30 minutes, take Ayurvedic medicine or as directed by the physician.
Can this be used while taking Homeopathic medicine?
Yes. This product does not react with homeopathic medicine.
With supplements like multivitamin tablets, Omega 3 fatty acids etc?
Yes. Generally, this product goes well with most of the dietary supplements. However, if you are taking more than one product per day, please consult your doctor for an opinion.
Side effects

It may cause stomach irritation in higher doses.
It is not suited for diabetic patients.
Children, pregnant and lactating mothers should seek medical advice before taking this medicine.
Shloka Sanskrit verse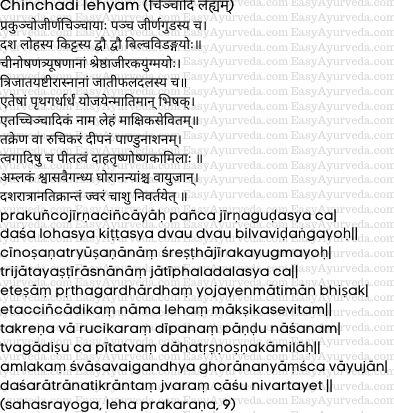 Ingredients
Chincha – sweet tamarind – 48 g
One year old jaggery – 240 g
Mandura (Iron Bhasma) – 480 g
Bilva – Aegle marmelos – 96 g
Vidanga – Embelia ribes – 96 g
Kankola – Piper cubeba – 24 g
Trikatu – Pepper, long pepper and ginger – 24 g each
Triphala – haritaki, Vibhitaki and Amalaki – 24 g each
Caraway and cumin seeds – 24 g each
Cinnamon, cardamom, Patra (Cinnamomum tamala) – 24 g each
Licorice – 24 g
Rasna – Pluchea lanceolata – 24 g
Nutmeg – 24 g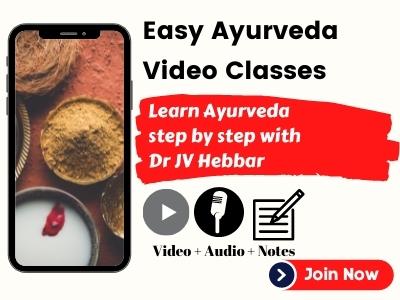 Reference
Sahasrayoga, leha prakarana 9

Shelf life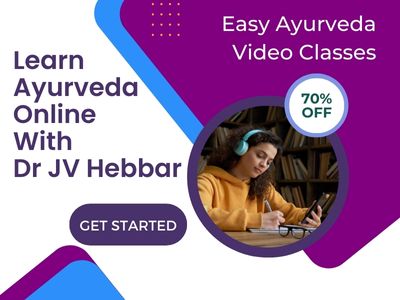 3 years from the date of manufacturing. Once the bottle is opened, it is best to finish it within 4 – 5 months of time.

Manufacturers:
Nagarjuna – Chinchaadi Lehyam