Vilwadi Lehyam is an Ayurvedic medicine used for a variety of stomach related complaints like vomiting, nausea, low digestion power etc.
It is a special medicine contributed by Kerala Ayurveda tradition.It is available in the form of herbal jam / paste. This is also known as Bilwadi Leha, Bilwadi lehyam, Bilvadi Leham, Vilvadi leham etc.
Uses
Vilwadi Lehyam uses:
Nausea, vomiting, low digestion power, anorexia, grahani, asthma.
Doctors also prescribe this for the treatment of
Irritable Bowel Syndrome Associated with diarrhea (IBS-D)
Crohn's Disease
Diarrhea
Passing of mucous along with stools
Indications
Doctors also use this for the treatment of
gastro esophageal reflux disease – GERD
H Pylori infection, erosive gastritis, heart burn, acid reflux.
Asthma, cold, cough – due to presence of spices like ginger, cumin, black pepper and long pepper fruits.
>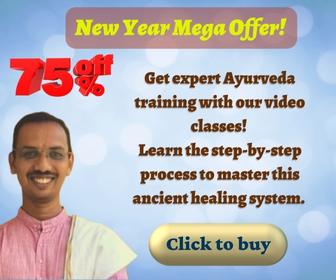 Pathya – diet rules –
There are no product specific diet rules mentioned. Follow these gastritis diet and remedies
Dosage
Vilwadi lehyam dose:
5 – 10 g many times in a day.
This medicine is prescribed to take in small quantities or in repeated dosage of around 2 gms, multiple times a day.
Dosage for children below 5 years of age – 1 – 2 grams, once or twice a day, along with a teaspoon of honey or warm water / milk.
Dosage for children between 5 – 12 years of age – 5 grams once or twice a day along with a teaspoon of honey or warm water / milk.
With western medicines
Seek your doctor's advice if you are taking this product along with other western (allopathic/modern) medicines. Some Ayurvedic herbs can interact with modern medicine.
If both Ayurvedic and allopathic medicines are advised together, then it is best to take allopathic medicine first, wait for 30 minutes and then, after a gap of 15 – 30 minutes, take Ayurvedic medicine or as directed by the physician.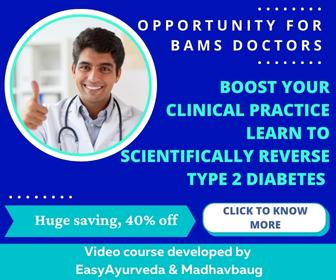 Can this be used while taking Homeopathic medicine?
Yes. This product does not react with homeopathic medicine.
With supplements like multivitamin tablets, Omega 3 fatty acids etc?
Yes. Generally, this product goes well with most of the dietary supplements. However, if you are taking more than one product per day, please consult your doctor for an opinion.
Contents
Vilwadi Lehyam ingredients:
Vilwa – Aegle marmelos – 1.536 kg is added with
12.288 liters of water, boiled and reduced to 3.072 liters, filtered.
To this Kashayam, 768 grams of
one year old jaggery is added and heated to semi solid consistency.
It is added with 12 g of each of the following –
Musta (Cyperus rotundus), Coriander,
Cumin, Caraway, Cardamom, Cinnamon,
Nagakeshar (Mesua ferrea), Trikatu – Pepper, Long Pepper and Ginger.
Reference

Sahasra Yoga – Leha prakarana – 1.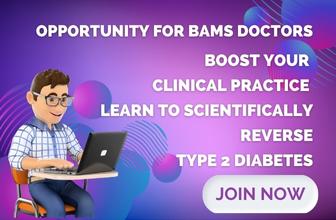 Shloka- Sanskrit verse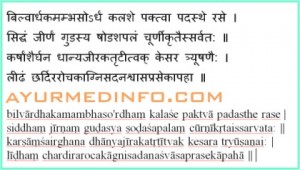 Side effects
One person has noted that the colour of the stool turned dark brown after taking this product. But it is usually not expected to happen with this medicine.
Over-dosage may cause constipation.
One person complained of itching and burning sensation. This could be due to low quality brand / product, than the nature of medicine.
Seek your doctor's advice if you are diabetic. In diabetic patients, only if the blood sugar is under good control, then this medicine can be given.
Shelf life
3 years from the date of manufacturing. Once the bottle is opened, it is best to finish it within 4 – 5 months of time.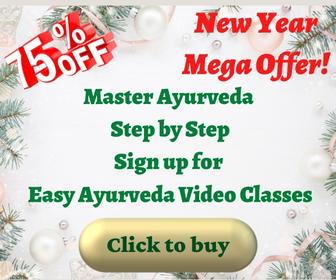 Does it cause weight gain?
In a dose of 1 teaspoon 2 times a day, it does not cause weight gain. In fact, herbs like Musta and Bael are used in weight loss treatment.

Manufacturers:
Nagarjuna – Vilwaadi Lehyam