Chandanasava is a good Ayurvedic medicine for night fall, strength and digestion. Chandana means sandalwood, which is the main ingredient of this medicine. It is an Ayurvedic wine preparation. It contains 5 – 10 % of self generated alcohol.
Usually in any Asava or arishta, one sweetening agent is used. But in Chandanasav, two are used in 2:1 combination of sugar candy and jaggery.
Uses
Chandanasava uses: Traditionally Chandanasava is used in the treatment of spermatorrhoea and burning micturition. It is also used to improve strength. It is a natural cardiac tonic. It also improves digestion power.
It relieves excess body heat.
Traditional uses of Chandanasavam:
Used in treatment of nightfall, spermatorrhoea – Shukramehahara
Improves strength and immunity – Balakara
Improves nourishment – Pushtikara
Acts as cardiac tonic – Hrudya
Improves digestion – vahnisandeepana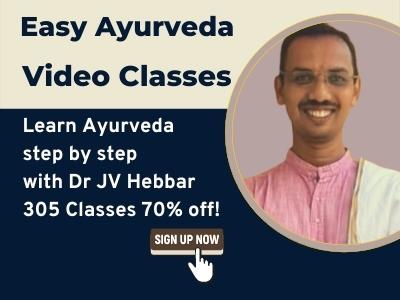 Indication
Doctors also prescribe this for the treatment of
Burning sensation following radiotherapy, laser therapy etc.
Burning sensation associated with fever.
Gastro esophageal reflux disorder
Dosage
Chandanasava doses:
12 – 24 ml usually after food, or as directed by Ayurveda doctor. It can be mixed with equal quantity of water, if the taste is not tolerated by the patient.
How long to use?
It is usually administered for 1 – 2 months of time. It can be used safely for a period of upto 3 – 4 months.
With western medicines
Seek your doctor's advice if you are taking this product along with other western (allopathic/modern) medicines. Some Ayurvedic herbs can interact with modern medicine.
If both Ayurvedic and allopathic medicines are advised together, then it is best to take allopathic medicine first, wait for 30 minutes and then, after a gap of 15 – 30 minutes, take Ayurvedic medicine or as directed by the physician.
Can this be used while taking Homeopathic medicine?
Yes. This product does not react with homeopathic medicine.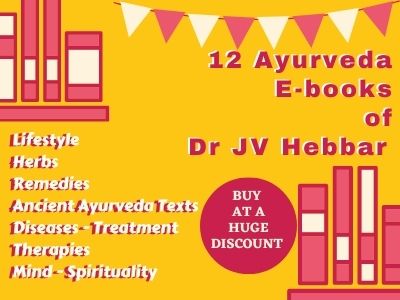 With supplements like multivitamin tablets, Omega 3 fatty acids etc?
Yes. Generally, this product goes well with most of the dietary supplements. However, if you are taking more than one product per day, please consult your doctor for an opinion.
Side effects
Chandanasav side effects:
In diabetes, it should be used with precaution, as it contains sugar candy and jaggery.
In the right dosage, it is quite a safe medicine.
Contents
Chandanasavam ingredients:
Sandalwood – Santalum album – heart wood – 48 g
Balaka – Hribera – Pavonia odorata – root – 48 g
Musta – Cyperus rotundus – rizhome – 48 g
Gambhari – Gmelina arborea – stem bark and root – 48 g
Nilotpala – Utpala – Nymphea stellata – flower – 48 g
Priyangu – callicarpa macrophylla – Flower – 48 g
Padmaka – Prunus poddum – stem – 48 g
Lodhra – symplocos racemosa – stem bark – 48 g
Manjishta – Rubia cordifolia – Root – 48 g
Raktachandana – Pterocarpus marsupium – Heart wood – 48 g
Patha – Cyclea peltata – root / whole plant – 48 g
Kiratatikta – Swertia chiraita – whole plant – 48 g
Nyagrodha – Ficus benghalensis – stem bark – 48 g
Pippali – Long pepper – Fruit – 48 g
Madhuka – Madhuka longifolia – Flower – 48 g
Rasna – Pluchea lanceolata – Root / whole plant – 48 g
Patola – pointed gourd leaf 48 g –
Kanchanara – Bauhinia variegata – stem bark – 48 g
Amratvak – Bark of mango – 48 g
Mocharasa – Shalmali – Bombax malabaricum – Exudate – 48 g
Dhataki – Woodfordia fruticosa – Flower – 768 g
Draksha – Dry grapes – 960 g
Sharkara – sugar candy – 4.8 kg
Jaggery – 2.4 kg
Water – 24.576 liters
Manufacturing method
First sugar candy and jaggery are dissolved in water, filtered. The rest of the ingredients are taken in coarse powder form, added to the vessel containing water. Mixed well. The container is kept sealed for 1 month period. After observing the natural alcohol production, the contents are filtered and stored in air tight containers.
Shloka- Sanskrit verse
Reference
Chandanasavam Reference: Bhaishajyaratnavali Shukrameha chapter – 34 – 38
AFI Formulations – Volume 1

Kids,pregnancy and lactation
Safe for kids?
It is safe to use this medicine in lower dose, in children above 7 years of age.
Pregnancy and lactation –
During pregnancy it is best avoided.
It can be taken during lactation period, under doctor's advice, for a short period of time.

Expiry date and storage
Expiry date: 10 years from the date of manufacture.
Storage: Store in a cool place in tightly closed amber coloured bottle, protect from light and moisture.

Manufacturers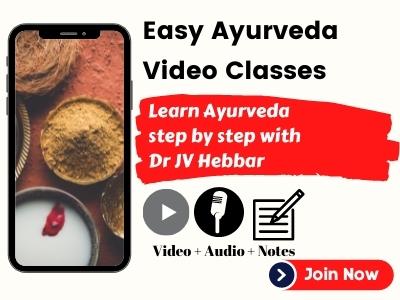 Baidyanath, Dabur, AVP, Kottakkal Arya Vaidya Sala, Nagarjuna – Chandanaasavam