Arjunarishta is an Ayurvedic liquid medicine, popularly used as herbal heart tonic. Arjunarishta contains 6 – 12 % of self generated alcohol in it. This self generated alcohol and the water present in the product acts as a media to deliver water and alcohol soluble active herbal components to the body. It is also known as Parthadyarishtam, Partharishtam etc.
Reference
Bhaishajya Ratnavali Hrudroga Adhikara 33/75-77 API, AFI
Uses
Arjunarishta is useful in the treatment of chest injury, weakness, feeling tired all the time, chronic respiratory diseases, cough, throat related diseases.
It is extensively used as herbal cardiac tonic
It improves strength and helps to cleanse intestines.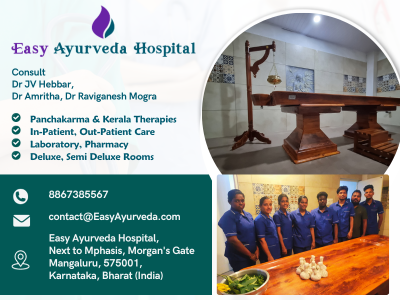 Doctors also prescribe this for the treatment of
High total cholesterol
High LDL
Watch video
Dose
12 – 24 ml. one or two times a day, usually advised after food.
If needed, it can be mixed with equal quantity of water.
With western medicines
Seek your doctor's advice if you are taking this product along with other western (allopathic/modern) medicines. Some Ayurvedic herbs can interact with modern medicine.
If both Ayurvedic and allopathic medicines are advised together, then it is best to take allopathic medicine first, wait for 30 minutes and then, after a gap of 15 – 30 minutes, take Ayurvedic medicine or as directed by the physician.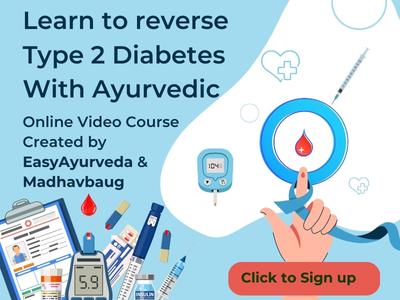 Can this be used while taking Homeopathic medicine?
Yes. This product does not react with homeopathic medicine.
With supplements like multivitamin tablets, Omega 3 fatty acids etc?
Yes. Generally, this product goes well with most of the dietary supplements. However, if you are taking more than one product per day, please consult your doctor for an opinion.
Side effects
There is no known side effects of Arjunarishta, as long as it is taken under professional advice and supervision
Can this be taken by a diabetic person?
Because it contains sugar content, it is best to avoid in diabetic patients.
But if the blood sugar levels totally under control, then a lower dose of this can be taken for 4 – 6 weeks of time.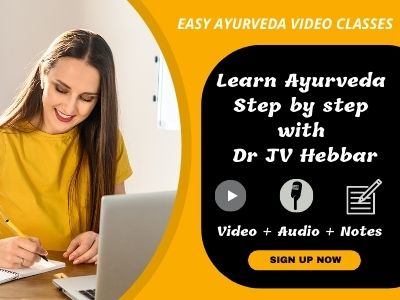 Ingredients

Arjuna tvak – Terminalia arjuna – Stem bark – 4.8 kg
Mrudvika – dry grapes – fruit – 2.4 kg
Madhuka – Madhuca indica – flower – 960 g
Dhataki – Woodfodia fruticosa – Flower – 960 g
Guda – jaggery – 4.8 kg
The first three ingredients are taken in coarse powder form, added with 49.152 litres of water, boiled and reduced to 12.288 litres, filtered. It is furter added with powders of rest of the ingredients, kept for fermentation. After confirmation of fermentation, the contents are filtered and stored in air tight containers.
Manufacturers
Zandu, Dabur, Baidyanath, Nagarjuna – Paartthaadyarishtam

Shloka- Sanskrit verse

पार्थत्वचस्तुलामेकां मृद्वीकार्द्धतुलां तथा।
भागं मधूकपुष्पस्य पलविंशति सम्मतम्।।
चतुर्द्रोणे अंभसः पक्त्वा द्रोणमेवावशेषयेत्।
धातक्या विंशतिपलगुडस्य तला क्षिपेत्॥
मासमात्रं स्थितो भाण्डे भवेत् पार्थाद्यारिष्टकः।
हृत्फुफुस गदान् सर्वान् हन्त्ययं बलमोजकृत्॥
pārthatvacastulāmekāṃ mṛdvīkārddhatulāṃ tathā|
bhāgaṃ madhūkapuṣpasya palaviṃśati sammatam||
caturdroṇe aṃbhasaḥ paktvā droṇamevāvaśeṣayet|
dhātakyā viṃśatipalaguḍasya talā kṣipet||
māsamātraṃ sthito bhāṇḍe bhavet pārthādyāriṣṭakaḥ|
hṛtphuphusa gadān sarvān hantyayaṃ balamojakṛt||
Safe for kids?
It is safe to use this medicine in lower dose, in children above 5 years of age.
Pregnancy and lactation –
During pregnancy it is best to take only under medical supervision. Self medication during pregnancy should be avoided.
It can be taken during lactation period, under doctor's advice, for a short period of time.
Expiry date: 10 years from the date of manufacture.
Storage: Store in a cool place in tightly closed amber coloured bottle, protect from light and moisture.
Can Arjunarishta open the heart blockages?
It is useful only in the initial stages of heart blockage. It is usually advised with other medicines for comprehensive heart care.
Useful in lung disorders
Is Arjunarishta useful in lung disorders?
In the Sanskrit verse, phuphusa gada is mentioned. Phuphusa means lungs. Does it mean Arjunarishta is useful in lung disorders?
The lung disorder, here is to be understood from the context of its utility in cardiac disorder. It should be understood as shortness of breath or breathing problems.
In cases of poor cardio-vascular fitness, weak functioning of heart, etc. leads to breathing problems, in which, Arjunarishta is useful.

Even in chronic respiratory diseases causing weakness and debility, Arjunarishta can be useful to improve strength and immunity of the patient.
But it is not commonly used in classical lung disorders such as bronchitis or COPD (asthma).
Will this cause weight gain?
No. It does not cause weight gain.
It causes acidity. What is the solution?
Consider taking it mixed with equal quantities of water.
Consider taking it after food.
Does it increase blood sugar level in non diabetic people?
No.
Can it cure heart blockage?
This medicine alone might not be effective enough to cure heart blockage completely. It helps in blood thinning. Do not rely on online advice and consult a doctor directly.
Is this medicine useful for reducing total cholesterol, triglycerides and LDL?
Yes.
For a person who has undergone bypass surgery, arjunarishta can be a good tonic, if blood sugar is under control. But please consult a doctor.
It might not be very effective in heart valve problems such as mitral valve stenosis
Is it useful in anxiety and depression?
Though not indicated directly, its Shloka reference says Balam Ojakrit -It improves strength and immunity. It also strengthens heart. Hence it can be useful even to relieve anxiety and increased heart beat due to anxiety.
Medicine combinations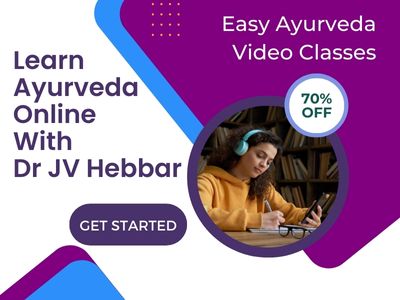 It is usually advised along with Mukta Vati for the management of BP
it is advised along with Prabhakar vati in treating heart disorders and atherosclerosis.
Do not follow this information for self medication. Consult a doctor if you have heart symptoms.