Khadirarishta is a liquid Ayurvedic medicine. It is also known by the terms khadirarishtam and Khadirarishta.
Khadirarishtam contains 5 – 10 % of self generated alcohol in it. This self generated alcohol and the water present in the product acts as a media to deliver water and alcohol soluble the active herbal components to the body.
Uses
Khadirarishta is widely used in the treatment of skin diseases.
It is used in the treatment of –
All types of chronic skin diseases including leprosy – Mahakushta
Cardiac disorders – It is a good heart tonic – Hrudroga
Anemia, early stage of liver disorders – Panduroga
Tumors – Arbuda
Abdominal tumor – Gulma
Cysts – Granthi
Intestinal worms, wound with infection – Krumi
Cough – Kasa
Asthma, dyspnoea – Shwasa, Splenomegaly – Pleeha
Ascites – Udara
Doctors also use this for the treatment of –
Hair loss associated with scalp psoriasis, seborrhic dermatitis, dandruff etc.
Fungal infection, Tinea infection
Folliculitis, ingrown hairs
blood purification and anaemia
Balanitis, abscess, non healing wounds, carbuncle
Syphilis, Fungal infection, Jock itch, Herpes.
It is useful in the treatment of ovarian cysts and uterine fibroids.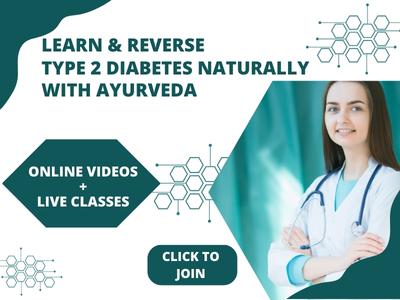 Watch video
Dose
12 – 24 ml. one or two times a day, usually advised after food.
If needed, it can be mixed with equal quantity of water.
With western medicines
Seek your doctor's advice if you are taking this product along with other western (allopathic/modern) medicines. Some Ayurvedic herbs can interact with modern medicine.
If both Ayurvedic and allopathic medicines are advised together, then it is best to take allopathic medicine first, wait for 30 minutes and then, after a gap of 15 – 30 minutes, take Ayurvedic medicine or as directed by the physician.
Can this be used while taking Homeopathic medicine?
Yes. This product does not react with homeopathic medicine.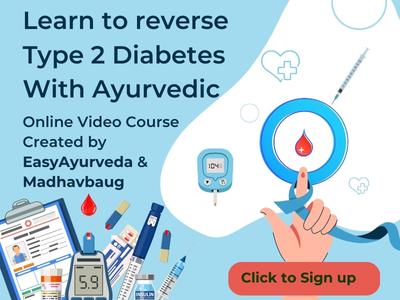 With supplements like multivitamin tablets, Omega 3 fatty acids etc?
Yes. Generally, this product goes well with most of the dietary supplements. However, if you are taking more than one product per day, please consult your doctor for an opinion.
Diet and lifestyle restrictions for maximum benefits:
Avoid excess spicy foods, spicy pickles, direct exposure to afternoon bright sun and alcohol.
Side effects
A very high dosage than the prescribed may cause burning sensation in stomach.
One patient of 3 year old developed disturbed and shortened sleep after starting taking it for the treatment of vitiligo.
Seek your doctor's advice for its usage during pregnancy.
It can be administered during lactation period and in children in lower doses.
Ingredients
Khadira – Acacia catechu – heart wood – 2.4 kg
Devadaru – Cedrus deodara – heart wood – 2.4 kg
Bakuchi – Psoralea corylifolia – Seed – 576 grams
Darvi – Berberis aristata – stem – 960 g
Haritaki – Terminalia chebula – 960 g
Vibhitaki – Terminalia bellirica – 960 g
Amalaki – Amla – Emblica officinalis – 960 g
Coarse powder of above is taken, added with water – 98.304 liters.
Boiled and reduced to 12.288 liter, Filtered.
This is added with
Makshika – honey – 9.6 kg
Sharkara – Sugar candy – 4.8 kg
Fine powder of
Dhataki – Woodfordia fruticosa – Flower – 960 g
Kankola – Piper cubeba – Fruit – 48 grams
Nagakeshara – Mesua ferrea – Stamen – 48 g
Jatiphala – Myristica fragrans – Seed – 48 g
Lavanga – clove – Flower bud – 48 g
Ela – cardamom – Seed – 48 g
Twak – Cinnamon – Stem bark – 48 g
Patra – Cinnamomum tamala – Leaves – 48 g
Krishna – Pippali – Long pepper fruit – 192 g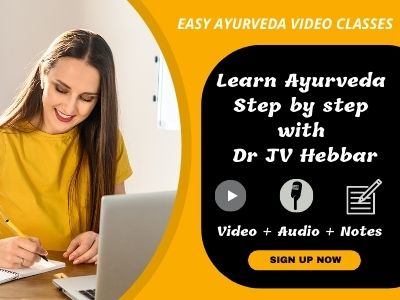 Method of manufacturing:
Ingredients from Khadira to Amalaki is taken in coarse powder form, boiled with the specified quantity of water, reduced to a quarter part to get decoction. It is filtered. It is added with sugar and mixed well, filtered again.
Then rest of the ingredients are added and kept in an air tight container which is smeared from inside with ghee for fermentation. After a month, it is taken out and filtered.
Shloka- Sanskrit verse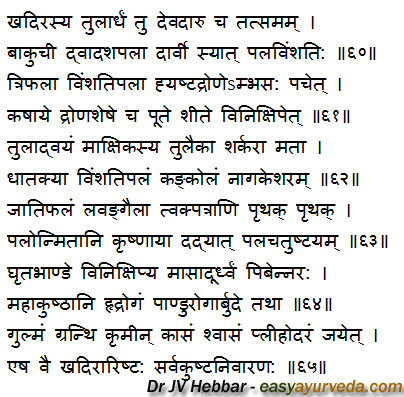 Reference
 Bhaishajya Ratnavali 54/365-370, Sharangdhara Samhita, Madhyama Khanda 10/60-65

Shelf life:  10 years. Once after opening the bottle, it is better to empty it within 2 months.
Can Khadiraristam be given to children?
Safe for kids?
It is safe to use this medicine in lower dose, in children above 5 years of age.
Pregnancy and lactation –
During pregnancy, it is best to avoid this / take this only under medical supervision.
During lactation period, it can be taken in lower doses, based on doctor's advice.
Manufacturers
Zandu, Sandu, Dabur, Baidyanath, Arya Vaidya Sala, AVP, Nagarjuna – Khadiraarishtam
Expiry date: 10 years from the date of manufacture.
Storage: Store in a cool place in tightly closed amber coloured bottle, protect from light and moisture.
Can this be taken along with allopathic medicine?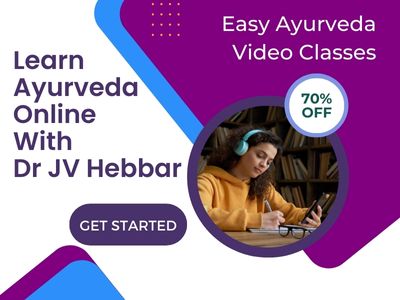 Yes it can be taken with allopathic medicines.