Rasna Shuntyadi Kashaya is a herbal decoction which is used in the treatment of joint pain associated with stiffness and heaviness. It is extensively used in Vata disorders.
Ingredients of Rasna Shuntyadi Kashayam
Equal parts of –
Rasna – Pluchea lanceolata – Root – Best ayurvedic herb used in all vata diseases associated with pain
Ginger – Zingiber officinale – Rhizome – It improves digestion strength and removes toxins from the body.
Guduchi – Tinospora cordifolia – Stem – It is the best immuno modulator and anti inflammatory herb.
Sahacara – Barleria prionitis – Root – widely used in the treatment of pain
Jalada – Cyperus rotundus – Rhizome
Abhiru – Asparagus racemosus – Root
Pathya – Terminalia chebula – Fruit
Shatavaha – Anethum sowa – Fruit
Tiktha – Picrorhiza kurroa – Root
Kachura – Curcuma zedoaria – Rhizome
Vasa – Adathoda vasica – Leaf
Tilaripu – Ricinus communis / Justicia gendarussa – Root
Panchamuladvaya
Kashmarya – Gmelina arborea – Root
Bilva – Aegle marmelos – Root
Patala – Stereospermum suaveolens – Root
Shyonaka – Oroxylum indicum – Root
Agnimantha – Premna integrifolia – Root
Bhrhati – Solanum indicum – Root
Kantakari – Solanum xanthocarpum – Root
Shalaparni – Desmodium gangeticum – Root
Prishnaparni – Uraria picta – Root
Gokshura – Tribulus terrestris – Root
Therapeutic Uses
Cervical spondylosis
Hernia
Fever
Boils
Low back ache
Arthritis
Gout
>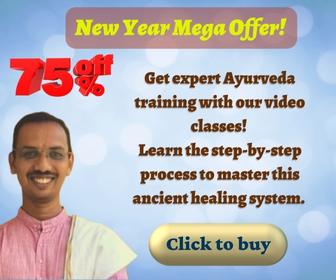 Method of preparation:
Above mentioned ingredients are dried and pounded to coarse powder. It is then boiled with 8 or 16 times of water on mild fire till it reduces to one fourth of its initial quantity. Decoction is then filtered and stored in an air tight container.
Sanskrit Verses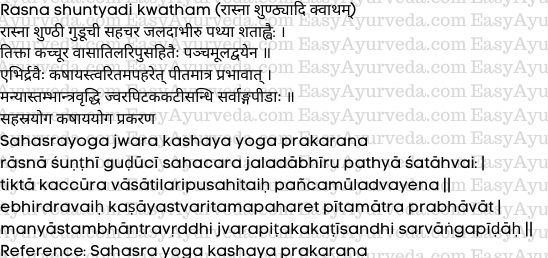 Dosage
12 – 24 ml, taken before food by mixing with equal quantity water.
Adjuvant (Anupana)
Warm water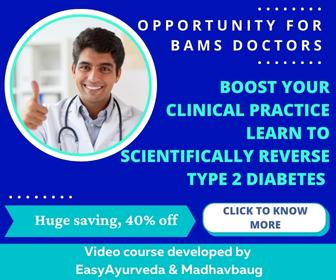 With western medicines
Seek your doctor's advice if you are taking this product along with other western (allopathic/modern) medicines. Some Ayurvedic herbs can interact with modern medicine.
If both Ayurvedic and allopathic medicines are advised together, then it is best to take allopathic medicine first, wait for 30 minutes and then, after a gap of 15 – 30 minutes, take Ayurvedic medicine or as directed by the physician.
Can this be used while taking Homeopathic medicine?
Yes. This product does not react with homeopathic medicine.
With supplements like multivitamin tablets, Omega 3 fatty acids etc?
Yes. Generally, this product goes well with most of the dietary supplements. However, if you are taking more than one product per day, please consult your doctor for an opinion.
Side effects
There are no known side effects with this medicine.
However, it is best to use this medicine under medical supervision.
Store in a cool dry place, away from sunlight.
Keep out of reach and sight of children.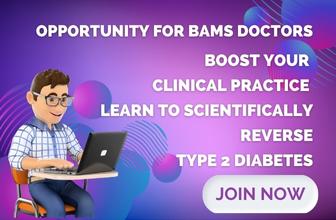 Reference, Shelf life
Reference:
Sahasra yoga kashaya prakarana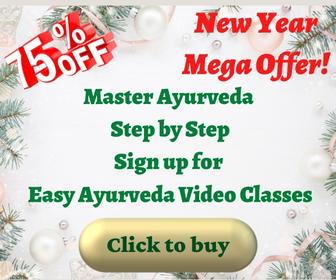 Shelf life:
3 years from the date of manufacturing.