Darvi Kapitthanirysadi Kashayam is an Ayurvedic medicine in decoction form. It is mainly used to treat Diabetes mellitus. Its reference is found in Sahasrayoga text book.
Ingredients
Daruharidra – Berberis aristata – It is an Ayurvedic medicine mainly used for diabetes, urinary tract disorders and skin diseases.
Kapitta niryasa – Resin of Feronia limonia
Kataka – Strychnos potatorum
Turmeric – Curcuma longa – It acts as the best anti-inflammatory herb
Palasha Twak – Bark of Butea monosperma
Ushira – Vetiveria zizanioides – It is the best coolant and balances pitta dosha
Karpasi beeja – Seeds of Gossypium herbaceum
Licorice – Glycyrrhiza glabra
Hrivera – Pavonia odorata
Mehari – Salacia reticulata
Shweta gunja mula – Roots of white variety of Abrus precatorius
Utpala – Nymphaea stellata
Jambu twak – Bark of Syzygium cumini – It is best Ayurvedic herb used to control blood sugar levels.
Musta – Cyperus rotundus
Triphala – Fruits of Terminalia chebula Terminalia bellirica Emblica officinalis – These combination of 3 fruits are best used for diabetes, obesity and act as mild laxative.
Chincha phala twak – Outer layer of fruit of Tamarindus indica
Bhadrika – Aerva lanata
Kamala beeja – Seeds of Mallotus philippensis / Lotus
Paranthi – Ixora coccinna
Lodhra – Symplocos racemosa
Parpataka – Fumaria officinalis
Sandalwoood – Santalum album
Indication
Diabetes mellitus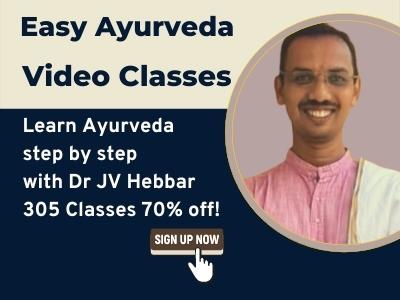 Method of preparation
The above are dried and taken in equal parts Then pounded into coarse power and weighed. Contents are boiled over mild flame with 16 parts of water until it reduces to its quarter part. It is then filtered and served fresh.
Dosage
12 – 24 ml, taken usually before food by mixing with equal quantity of water.
With western medicines
Seek your doctor's advice if you are taking this product along with other western (allopathic/modern) medicines. Some Ayurvedic herbs can interact with modern medicine.
If both Ayurvedic and allopathic medicines are advised together, then it is best to take allopathic medicine first, wait for 30 minutes and then, after a gap of 15 – 30 minutes, take Ayurvedic medicine or as directed by the physician.
Can this be used while taking Homeopathic medicine?
Yes. This product does not react with homeopathic medicine.
With supplements like multivitamin tablets, Omega 3 fatty acids etc?
Yes. Generally, this product goes well with most of the dietary supplements. However, if you are taking more than one product per day, please consult your doctor for an opinion.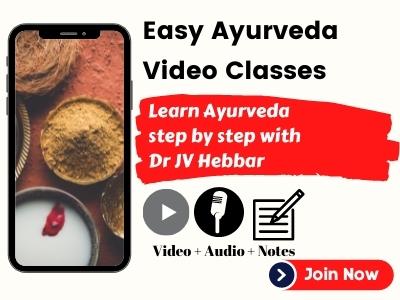 Side effects
There are no known side effects with this medicine.
However, it is best to use this medicine under medical supervision.
Store in a cool dry place, away from sunlight.
Keep out of reach and sight of children.
Reference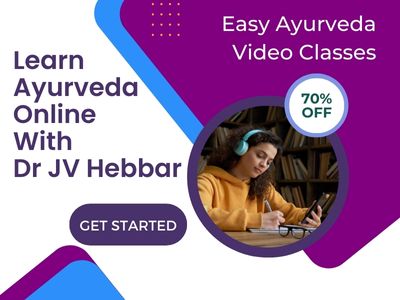 Sahasrayogam, Parishishta Prakaranam, 56