Dabur Brahmi Amla Kesh Tel is a proprietary Ayurvedic product in oil form, manufactured by Dabur India Ltd. It promotes hair growth.
Ingredients
Ingredients of Dabur Brahmi Amla Kesh Tel
Mineral Oil – 64 %
Vegetable oils including
Gooseberry extract – Amla – Emblica officinalis – It stimulate hair growth and prevent dandruff.
Brahmi extract – Bacopa monnieri – It helps to keep the scalp cool and strengthens the hair follicles.
Sugandhit Dravya
Peppermint oil– Mentha piperita – It prevent hair loss.
Vitamin E Acetate
Anti-oxidant – TBHQ
Cl 12740, 61565, 26100
Indications
Indications of Dabur Brahmi Amla Kesh Tel
Hair fall
Dandruff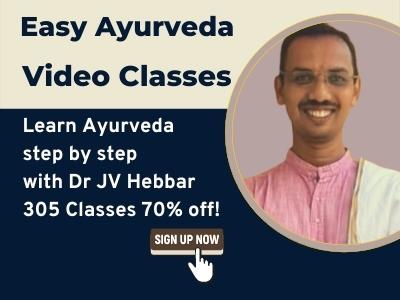 Directions for use
Usage of Dabur Brahmi Amla Kesh Tel
Apply on scalp and gently massage.
Or as directed by the physician.
How to wash off the hair oil?
Wait for at least 30 minutes before washing hair. Longer the delay, the better (except for very oily hairs). It is best to use herbal hair wash powders to wash off the hair oil. One or two rounds of wash with hair wash powder will get rid of oil from hair. It is very fine, even if some amount of oiliness remains on the hair.
Traditional treatises mention cold water to wash hair and face. (Reference: Ashtanga Sangraha, Sutrasthana, Dinacharya chapter). But to wash oily hair, lukewarm water can also be used. Avoid very hot water for hair wash.
Why this hair oil does not work well in people with hypothyroidism?
Answer:
Because, people with hypothyroidism need to improve their thyroid levels with oral medicines. Unless thyroid levels are normal, this product might not be that effective.
How long to use?
This product can be used for a period of 2 – 3 months of time, based on your doctor's advice.
Side effects
Side effects of Dabur Brahmi Amla Kesh Tel
There are no known side effects with this product.
However, it is best to use this product under medical supervision.
Store in a cool dry place, away from sunlight.
Keep out of reach and sight of children.
Manufacturer, shelf life and package
Manufacturer:
Dabur India Ltd.

Shelf life:
3 years from the manufacturing date.

Package:
40 ml, 80 ml, 200 ml.