Kamagni Sandipan Ras is an Ayurvedic medicine manufactured by Bhavya pharmacy. It is a good aphrodisiac, improves strength and immunity.
Benefits
Benefits of Kamagni Sandipan Ras:
It improves strength and nourishment.
It is good for all sense organs.
It improves sperm and semen.
It is useful in the treatment of hermaphrodite, immune deficiency etc.
Ingredients
Ingredients of Kamagni Sandipan Ras:
Purified Mercury – Shudda Parada
Purified Sulfur – Shudda Gandhaka
Shudda Hingula – Red Sulfide of Mercury
Purified Realgar – Shudda Manashila
Dhatura Beej – Datura metel
Ginger – Shunti – Zingiber officinale
Jayanti – Sesbania sesban – It has anti aging property.
Bhringraj – Eclipta alba – It is an important Ayurveda herb, widely used in hair fall treatment, liver disorders, skin diseases etc.
Smaller Cardamom – Elettaria cardamomum – Being an excellent anti oxidant, it is used in treating blood pressure, asthma, indigestion, dysuria etc.
Javitri – Myristica fragrans – It is an aphrodisiac, digestive tonic, very useful even with external application in case of headache, useful in cough, cold, asthma and more. 
Camphor – Karpura – Cinnamomum camphora – It is a rare herb which, being coolant, balances Kapha Dosha and reduces fat and cholesterol levels.
Musk – Kasturi – Moschus moschiferus – It is used in the treatment of psychiatric disorders, neurological diseases, nausea, bad odor, strengthening cardiac muscles and respiratory diseases. 
Sugar candy – Mishri – It is a natural aphrodisiac.
Black pepper – Maricha – Piper nigrum
Indian ginseng – Ashwagandha – Withania somnifera – It improves sexual performance, useful in premature ejaculation and in some cases of erectile dysfunction.
Dose
Dosage of Kamagni Sandipan Ras:
375 mg twice a day.
Or as directed by the physician.
How long to use?
This product can be used for a period of 2 – 3 months of time, based on your doctor's advice.
Side effects
Side effects of Kamagni Sandeepan Ras:
There are no known side effects with this medicine.
However, it is best to use this medicine under medical supervision.
Store in a cool dry place, away from sunlight.
Keep out of reach and sight of children.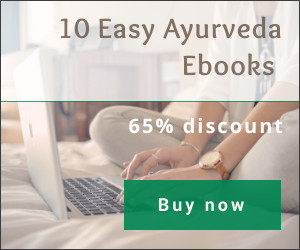 Reference, manufacturer and shelf life
Reference:
Ayurved Saar Sangrah

Manufacturer:
Bhavya Pharmacy

Shelf life:
5 years from the manufacturing date.
With Homeopathy and western medicine
Can this be used while taking Homeopathic medicine?
Yes. This product does not react with homeopathic medicine.
Can this medicine be continued while taking supplements like multivitamin tablets, Omega 3 fatty acids etc?
Yes. Generally, this product goes well with most of the dietary supplements. However, if you are taking more than one product per day, please consult your doctor for an opinion.
With western medicines
Seek your doctor's advice if you are taking this product along with other western (allopathic / modern) medicines. Some Ayurvedic herbs can interact with modern medicine.
If both Ayurvedic and allopathic medicines are advised together, then it is best to take Allopathic medicine first, wait for 30 minutes and then take the Ayurvedic medicine.