Vidangasava is an Ayurvedic medicine in liquid form, useful in all types of worm infestations. It is also called as Vidangasav.
Ingredients
Ingredients of Vidangasava:
Vidanga – False black pepper – Embelia ribes – Of all the herbs used in treating worm infestation, Vidanga is the best.
Pippali moola – Long pepper root – Piper longum – It is hot, useful in asthma, indigestion, bloating, anorexia, cold, cough, low metabolism etc.
Rasna – Pluchea lanceolata – It is a herb mentioned in Ayurveda for the treatment of pain, indigestion, gout, cough and general debility.
Kutaja – Holarrhena antidysenterica – Useful in relieving intestinal worm infestation, indigestion, diarrhea etc.
Indrjo – Holarrhena antidysenterica
Pata – Cissampelos pareira – It is an Ayurveda herb, used mainly in the treatment of fever, intestinal worms, non healing wounds etc.
Kumari – Aloe vera – Aloe barbadensis – It promotes prebiotics, is good for skin and also for intestines.
Amla – Gooseberry – Emblica officinalis
Guda – Jaggery
Dhataki – Woodfordia fruticosa – Useful in the treatment of diarrhea, dysentery, worm infestation etc.
Dalchini – Cinnamon – Cinnamomum zeylanicum – Useful in the treatment of anorexia, indigestion, worm infestation etc.
Badi ela – Greater Cardamom – Amomum subulatum – It is a herb mentioned in Ayurveda for the treatment of pain, to eradicate bad odor, increase the appetite, treat skin diseases, nausea.
Kalimirch – Black pepper – Piper nigrum
Saunth – Ginger – Zingiber officinale – It is unctuous, promotes digestion, aphrodisiac, hot in potency, balances Vata and Kapha, sweet in Vipaka, cardio- tonic and palatable.
Pippali – Long pepper – Piper longum – It has all qualities of a typical spice like useful in indigestion, asthma, cough etc. but it is also a very good aphrodisiac and anti ageing spice.
Lodhra – Symplocos racemosa
Kanchanara – Bauhinia variegata
Priyangu – Callicarpa macrophylla – It is an Ayurveda coolant herb used for the treatment of headache, diarrhea mixed with blood (Ulcerative colitis), general debility, fever, pain in the joints, skin diseases etc.
Tejpatra – Cinnamomum tamala – It has anti-ulcer, gastro-protective and anti-microbial activities.
Indications
Indications of Vidangasava:
All types of worm infestations
Stomach ache
Abdominal bloating
Loss of appetite
Indigestion
Skin Disorders
Dose
Dosage of Vidangasav:
3 – 6 teaspoons to be taken with equal water twice daily after meals.
Or as directed by the physician.
Side effects
Side effects of Vidangasav:
There are no known side effects with this medicine.
However, it is best to use this medicine under medical supervision.
Store in a cool dry place, away from sunlight.
Keep out of reach and sight of children.
Seek your doctor's advice for its usage during pregnancy, lactation period and in children.
Manufacturers and package
Manufacturers:
Patanjali Ayurved Limited.
Baidyanath Ayurved Bhawan Limited.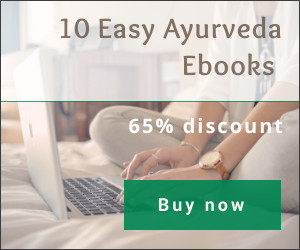 Package:
450 ml
With Homeopathy and western medicine

Can this be used while taking Homeopathic medicine?
Yes. This product does not react with homeopathic medicine.
Can this medicine be continued while taking supplements like multivitamin tablets, Omega 3 fatty acids etc?
Yes. Generally, this product goes well with most of the dietary supplements. However, if you are taking more than one product per day, please consult your doctor for an opinion.
With western medicines
Seek your doctor's advice if you are taking this product along with other western (allopathic / modern) medicines. Some Ayurvedic herbs can interact with modern medicine.
If both Ayurvedic and allopathic medicines are advised together, then it is best to take Allopathic medicine first, wait for 30 minutes and then take the Ayurvedic medicine.