Liv-52 Syrup is a proprietary Ayurvedic medicine of The Himalaya Drug Company. Liv-52 is a hepato-protective herbo-mineral remedy beneficial in liver diseases and improves liver functions.
Liv-52 is the only herbal product in the world on which hundreds of research studies and clinical trials are conducted. In almost all studies it is found beneficial and effective hepato-protective.
Indication of Liv-52 Syrup
Viral hepatitis
Alcoholic liver disease
Pre-cirrhotic conditions
Early cirrhosis
Anorexia
Liver damage due to radiation therapy
Liver disorders including fatty liver associated with protein-energy malnutrition
Jaundice
Mild constipation
Inflamed gall bladder
Anorexia during pregnancy
As an adjuvant during prolonged illness and convalescence
As a supportive treatment during haemodialysis
As an adjuvant with hepato-toxic drugs like – anti-tubercular drugs, statins, chemotherapeutic agents and anti-retrovirals.
Dosage
Adults – 2 – 3 tsp twice or thrice a day.
Children – 1 – 2 tsp twice or thrice a day.
Maximum possible dosage per day is 45 ml.
Or as directed by the physician.
How long to use?
This product can be used for a period of 2 – 3 months of time, based on your doctor's advice.
With western medicines
Seek your doctor's advice if you are taking this product along with other western (allopathic/modern) medicines. Some Ayurvedic herbs can interact with modern medicine.
If both Ayurvedic and allopathic medicines are advised together, then it is best to take allopathic medicine first, wait for 30 minutes and then, after a gap of 15 – 30 minutes, take Ayurvedic medicine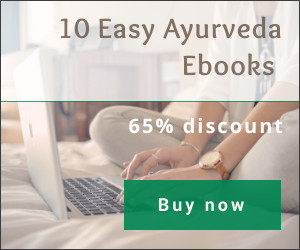 Can this be used while taking Homeopathic medicine?
Yes. This product does not react with homeopathic medicine.
With supplements like multivitamin tablets, Omega 3 fatty acids etc?
Yes. Generally, this product goes well with most of the dietary supplements. However, if you are taking more than one product per day, please consult your doctor for an opinion.
Ingredients
Each 5 ml of syrup contains extracts of –
Himsra – Capparis spinosa – 34 mg – It improves digestion strength.
Kasni – Blue daisy – Cichorium intybus – 34 mg
Kakamachi – Solanum nigrum – 16 mg
Arjuna – Terminalia arjuna – 16 mg – It reduces fat and cholesterol levels.
Kasamarda – Cassia occidentalis – 8 mg – It improves taste and digestion power.
Biranjasipha – Achillea millefolium – 8 mg
Jhavuka – Tamarix gallica – 8 mg
Processed in –
Bringaraja – False daisy – Eclipta alba – widely used in hair fall treatment, liver disorders, skin diseases etc.
Bhumyamalaki – Phyllanthus niruri
Punarnava – Spreading hogweed – Boerhavia diffusa
Guduchi – Giloy – Tinospora cordifolia – Useful in treatment of jaundice and related diseases of liver.
Daruharidra – Indian berberi – Berberis aristata
Mulaka – Radish – Raphanus sativus – It improves digestion strength and taste.
Amalaki – Gooseberry – Embelica officinalis
Chitraka – Leadwort – Plumbago zeylanica
Vidanga – False black pepper – Embelia ribes
Haritaki – Chebulic myrobalan – Terminalia chebula – helps in normalizing bowel movements.
Parpata – Fumaria officinalis
Side effects of Liv-52 Syrup
There are no known side effects with this medicine.
However, it is best to use this medicine under medical supervision.
Store in a cool dry place, away from sunlight.
Keep out of reach and sight of children.    
Seek your doctor's advice for its usage during pregnancy.
This product can be safely used during lactation period and in children for a limited period of few weeks time.
Seek your doctor's advice if you are diabetic. In diabetic patients, only if the blood sugar is under good control, then this medicine can be given. 
Package, Manufacturer, Shelf life
Presentation & Package:Pilfer-proof bottles of 100 ml & 200 ml.
Manufactured By: The Himalaya Drug Company
Shelf life: 3 years from the date of manufacturing.