Ointment is a proprietary Ayurvedic medicine manufactured by Mukthi Pharma. It is used in the treatment of musculo-skeletal inflammations.
Indication of Inflanil Ointment
Inflammations associated with fall or injury
Bruises
Cuts
Burns
Dislocation of joints
Muscle sprain
All sorts of joint pain
Fractures
It is useful to promote strength of bones and joints.
It acts as an excellent anti inflammatory and analgesic medicine.
It is used for the treatment of ankle pain, ankle twitch, slipped disc, sprain, back spasm, backache, back injury, stiffness of muscles, Coccyx pain
Partially useful in (other medications might be required)
Avascular necrosis
Sensory-neural hearing loss
Hypothyroidism
Ankylosing spondylitis
Pain related to SLE
Diet
Avoid deep fried foods, heavy-to-digest non veg foods, fast foods and aerated drinks, smoking and excess alcohol. These can irritate stomach and intestinal lining. These also may increase Tridosha.
Ingredients
Each 30 g contains –
Shigru – Drumstick – Moringa oleifera – 4 g – It is a good anti inflammatory herb.
Paribhadra – Indian Coral tree – Erythrina indica – 4 g – Bark is used in liver ailments, fever and rheumatism.
Madanakaada – Button weed – Borreria hispida – 4 g
Karanja – Indian beech – Pongamia pinnata – 4 g – It relieves inflammation. Kumari – Aloe vera – Aloe barbadensis – 4 g
Nagavalli – Piper betel – 4 g
Palandu – Onion – Allium cepa – 4 g – It has anti-arthritic, anti-inflammatory properties.
Shatavari – Buttermilk root – Asparagus racemosus – 4 g – It has anti-inflammatory property.
Narikela taila – Cocunut oil – Cocos nucifera – 25 g
Hard &Soft paraffin base – q.s.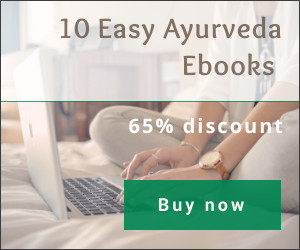 Direction for use
Apply on the affected part and massage.
For external application only.
Or as directed by the physician.
Avoid application to the eyes or oozing wounds.
Keep out of reach of children.
How long to use?
This product can be used for a period of 2 – 3 months of time, based on your doctor's advice.
Side effects of Inflanil Ointment
There are no known side effects with this medicine. However, it is best to use this medicine under medical supervision. Store in a cool dry place, away from sunlight. Keep out of reach and sight of children.
Seek your doctor's advice for its usage during pregnancy. This product can be safely used during lactation period and in children for a limited period of few weeks time.
Package, Manufacturer, Shelf life
Presentation & Package:Tube of 10 g & 30 g.
Manufactured By: Mukthi Pharma.
Shelf life: 3 years from the date of manufacturing.