Ahiphenasava is a classical Ayurvedic poly-herbal medicine. It contains self-generated alcohol. Asava are prepared from cold infusions or juice of medicinal herbs without using heat. The fermentation is done by burying sealed pots in the ground or husk for a period of 1 month followed by filtration. The self-generated alcohol during fermentation extracts the active principles from the ingredients & also acts as preservatives.
Ahiphenasava is mainly indicated in atisara rogadhikara.
Indication of Ahiphenasava
Atisara [diarrhoea]
Daruna [severe gastro-enteritis]
Visuchika [dysentry]
Dosage & Adjuvants
12 – 24 ml twice daily with equal quantity of water. Or as directed by the physician.
With western medicines
Seek your doctor's advice if you are taking this product along with other western (allopathic/modern) medicines. Some Ayurvedic herbs can interact with modern medicine.
If both Ayurvedic and allopathic medicines are advised together, then it is best to take allopathic medicine first, wait for 30 minutes and then, after a gap of 15 – 30 minutes, take Ayurvedic medicine
Can this be used while taking Homeopathic medicine?
Yes. This product does not react with homeopathic medicine.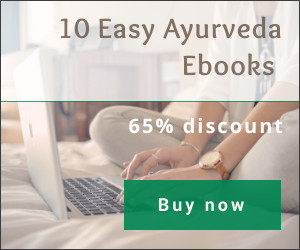 With supplements like multivitamin tablets, Omega 3 fatty acids etc?
Yes. Generally, this product goes well with most of the dietary supplements. However, if you are taking more than one product per day, please consult your doctor for an opinion.
Ingredients
Madhuka pushpa – Butter tree – Madhuca indica
Ahiphena – Opium Poppy Seed – Papaver somniferum – It has absorbent, bowel binding properties and useful in diarrhea and IBS.
Musta – Nut grass – Cyperus rotundus – Useful as absorbent, digestive and carminative.
Jatiphala – Nutmeg – Myristica fragrans – Useful in relieving diarrhea associated with bloating and abdominal pain.
Indrayava – Holarrhena antidysenterica – Kutaja seeds – It is a very famous herb used in diarrhea, irritable bowel syndrome etc.
Ela – Cardamom – Elettaria cardamomum – It improves taste and digestion strength.
Method of Preparation
Madhuka are fermented with water & Madhya is prepared, all other drugs are added and allowed to remain in a closed pot for a month before use.
Side effects of Ahiphenasava
There are no recorded side effects with this medicine. Should be taken under strict medical supervision. Keep out of reach of children.
Presentation, Manufacturer, Shelf life, Reference
Presentation:Bottle of 200 ml.
Manufacturer:Virgo UAP Pharma Private Limited.
Shelf life: Quality increases with time.
Reference: Bhaishajya Rathnavali.