Sri Sri Tattva Gulmahara Arka is a proprietary Ayurvedic medicine manufactured by Sri Sri Tattva Company. It is used in the treatment of benignand malignant tumors, fibroid, and cyst.
Indication of Sri Sri Tattva Gulmahara Arka
Fibroid,
Cyst,
Tumor.
Dose, Anupana
Dose: 10 ml in 50 ml of water twice a day on an empty stomach
Or as directed by the physician.
Anupana: Water
How long to take?
This medicine is usually prescribed for a period of 1 – 2 months time.
Ingredients of Sri Sri Tattva Gulmahara Arka
Kanchanara – Bauhinia variegata – 1500 mg – Useful in cervical lymphedinitis and thyroid complications.
Tulsi – Holy basil – Ocimum sanctum – 1500 mg – Used for prevention and treatment of cancer.
Amruta – Giloy – Tinospora cordifolia – 500 mg – It has immunomodulatory action.
Amalaki – Indian gooseberry – Phyllanthus emblica – 500 mg – It has anti-cancer activity.
Sadapushpa – Vinca plant – Catharanthus roseus – 2500 mg – The efforts are being carried to use the Periwinkle extract in the treatment of Neuroblastoma, Wilms tumor, Leukaemia etc.
Bilwa – Bael tree – Aegle marmelos – 500 mg
Nimba – Neem – Azadirachta indica – 500 mg
Gomutra – 30 ml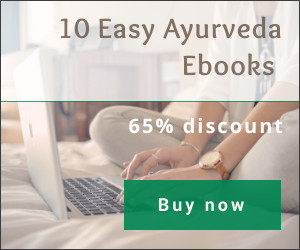 With western medicines
Seek your doctor's advice if you are taking this product along with other western (allopathic/modern) medicines. Some Ayurvedic herbs can interact with modern medicine.
If both Ayurvedic and allopathic medicines are advised together, then it is best to take allopathic medicine first, wait for 30 minutes and then, after a gap of 15 – 30 minutes, take Ayurvedic medicine
Side effects and Precautions
There are no known side effects with this medicine.
However, it is best to use this medicine under medical supervision.
Store in a cool dry place, away from sunlight.
Keep out of reach and sight of children.       
Seek your doctor's advice for its use during pregnancy.
This product can be safely used during the lactation period and in children for a limited period of a few weeks time.
Presentation, Manufacturer, Shelf life
Presentation: 500 ml
Leading manufactures: Sri Sri Tattva Company
Shelf life: 1year from the date of manufacturing.