Sri Sri Tattva Ojasvita Ragi is a proprietary Ayurvedic medicine manufactured by Sri Sri Tattva Company. It is used as a daily herbal health drink for all age groups.
Indication of Sri Sri Tattva Ojasvita ragi
Daily herbal health drink for all age groups
Dose
Daily drink
or as directed by the physician.
How long to take?
This medicine is usually prescribed for a period of 1 – 2 months time.
Ingredients of Sri Sri Tattva Ojasvita ragi
Ashwagandha – Indian ginseng – Withania somnifera extract – 138 mg – It improves body nourishment, strength, and immunity.
Shatavari – Buttermilk root – Asparagus racemosus extract – 138 mg
Shankapushpi – English speed wheel – Convolvulus pluricaulis extract – 228 mg – It is used to improve memory and intelligence.
Brahmi extract – Bacopa monnieri – 228 mg
Bringraj extract – Eclipta alba – False daisy – 262 mg
Kali musali extract – Curculigo orchioides – 138 mg – it improves weight.
Jyothishmathi extract – Staff tree – Celastrus paniculatous – 12 mg – It has nootropic activity.
Ragi powder – Eleusine coracana – 14 g
Jowar – Sorghum bicolour – 500 mg
Bajra – Pennisetum glaucum – 500 mg
Fox tail Millet – Setaria italica – 1.6 g
Malt extract – 1 g
Flax seed – 500 mg
Cocoa powder – 400 mg
Cardamom – 400 mg
Excipients – Q.S.
Side effects and Precautions
There are no known side effects with this medicine.
However, it is best to use this medicine under medical supervision.
Store in a cool dry place, away from sunlight.
Keep out of reach and sight of children.
Seek your doctor's advice for its use during pregnancy.
This product can be safely used during the lactation period and in children for a limited period of a few weeks time.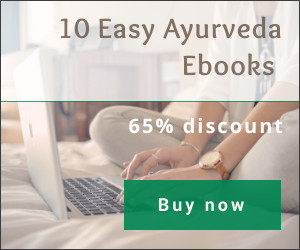 Presentation, Manufacturer, Shelf life
Presentation: 200 gm
Leading manufactures: Sri Sri Tattva Company
Shelf life: 3 years from the date of manufacturing.