Sri Sri Tattva Navahridaya Kalpa Tablets is a proprietary Ayurvedic medicine manufactured by Sri Sri Tattva Company. It is used in the treatment of hypertension, restlessness
Indications
Indication of Sri Sri Tattva Navahridaya kalpa tablets
Hypertension,
Restlessness.
Dose, Anupana
Dose: 2 tablets thrice daily
or as prescribed by the physician.
Anupana: Warm water
How long to use?
It can be safely used for a period of 2 – 3 months time, with a gradual decrease in dosage.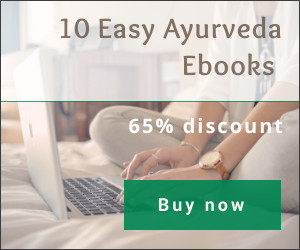 Ingredients
Ingredients of Sri Sri Tattva Navahridaya Kalpa Tablets

Kamala – Nelumbo nucifera – 93.04 mg
Ashwagandha – Indian ginseng – Withania somnifera – 58.15 mg – It has anti-stress and hypotensive activities.
Bilva – Bael – Aegle marmelos – 46.52 mg
Arjuna – Terminalia Arjuna – 34.89 mg
Dhurva – Cynodon dactylon – Bermuda grass – 34.89 mg – It has anti-convulsant action.
Black pepper – Maricha – Piper nigrum – 34.89 mg
Punarnava – Boerhavia diffusa – Spreading hogweed – 34.89 mg
Ashwath – Ficus religiosa – Sacred fig – 23.26 mg
Long pepper – Pippali – Piper longum – 23.26 mg
Sarpagandh – Rauwolfia serpentina – Indian snakeroot – 23.26 mg – It has a calming effect over mind and antihypertensive activities.
Ginger – Shunti – Zingiber officinale – 23.26 mg
Neem – Nimba – Azadirachta indica – 17.45 mg
Holy basil – Tulasi – Ocimun sanctum – 17.45 mg – It has anti-anxiety and anti-depressive action.
Rasna – Alpinia galanga – 11.63 mg
Shankhapushpi – Convolvulus pluricaulis – 11.63 mg – It has anti-depressive and antihypertensive action.
Yashtimadhu – Glycyrrhiza glabra – Licorice – 11.63 mg – It has an anti-depressant compound and is a good brain tonic.
Excipients – Q.S.

With Other Medicines
With western medicines
Seek your doctor's advice if you are taking this product along with other western (allopathic/modern) medicines. Some Ayurvedic herbs can interact with modern medicine.
If both Ayurvedic and allopathic medicines are advised together, then it is best to take allopathic medicine first, wait for 30 minutes and then, after a gap of 15 – 30 minutes, take Ayurvedic medicine or as directed by the physician.
Can this be used while taking Homeopathic medicine?
Yes. This product does not react with homeopathic medicine.
With supplements like multivitamin tablets, Omega 3 fatty acids etc?
Yes. Generally, this product goes well with most of the dietary supplements. However, if you are taking more than one product per day, please consult your doctor for an opinion.
Side effects
There are no recorded side effects with this medicine.
It is best avoided during pregnancy.
It can be used during the lactation period.
Store in a cool dry place, in an airtight container, away from direct sunlight.
Keep out of reach and sight of children.
Presentation, Manufacturer, Shelf life
Presentation: 60 tablets
Leading Manufactures: Sri Sri Tattva Company
Shelf life or expiration date: 3 years from the date of manufacture.