Sri Tattva Kasahara Vati is an effective herbal chewable tablet manufactured by Sri Sri Tattva Pharmacy. It is used in the treatment of Cough, Sore throat, Tonsilitis, Laryngitis, Rhinitis.
Indications
Indication of Sri Sri Tattva Kasahara Vati
Hoarseness of voice,
Cold,
Cough,
Sore throat,
Tonsilitis,
Laryngitis,
Rhinitis.
Dosage
5 – 6 tablets to be chewed or as directed by a Ayurvedic physician.
How long to take?
This medicine is usually prescribed for a period of 1 – 2 months time.
Ingredients
Ingredients of Sri Sri Tattva Kasahara Vati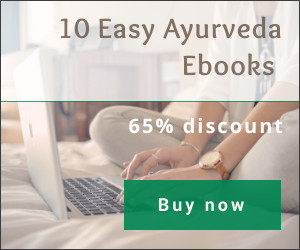 Vibhitaki – Belliric myrobalan – Terminalia bellerica – 148.8 mg Yashtimadhu – Glycyrrhiza glabra – Licorice – 49.6 mg – It has expectorant, anti-pyretic, anti-allergic properties.
Ginger – Shunti – Zingiber officinale – 16.52 mg
Black pepper – Maricha – Piper nigrum – 16.52 mg – It decreases sputum production and has anti-biotic activities.
Long pepper – Pippali – Piper longum – 16.52 mg – It has anti-microbial and immunostimulant activities.
Menthol – Mentha spicata – Garden mint – 2 mg – It has anti-bacterial, anti-emetic properties.
Excipients – Q.S.
With Other Medicines
With western medicines
Seek your doctor's advice if you are taking this product along with other western (allopathic/modern) medicines. Some Ayurvedic herbs can interact with modern medicine.
If both Ayurvedic and allopathic medicines are advised together, then it is best to take allopathic medicine first, wait for 30 minutes and then, after a gap of 15 – 30 minutes, take Ayurvedic medicine or as directed by the physician.

Can this be used while taking Homeopathic medicine?
Yes. This product does not react with homeopathic medicine.

With supplements like multivitamin tablets, Omega 3 fatty acids etc?
Yes. Generally, this product goes well with most of the dietary supplements. However, if you are taking more than one product per day, please consult your doctor for an opinion.
Side effects and Precautions
There are no known side effects. Better to consult physician for its usage during pregnancy. This product can be safely used during lactation period and in children for a limited period of few weeks time.
Presentation, Manufacturer, Shelf life
Presentation: 60 tablets
Leading Manufactures: Sri Sri Tattva Ayurvedic pharmacy
Shelf life: 3 years from the date of manufacturing.