Sri Tattva Jantughna Vati is a Ayurvedic medicine manufactured by Sri Sri Tattva Company. It is used in treatment of Worm infestation, Fever, Cough, Dyspnoea.
Indications
Indication of Sri Sri Tattva Jantughna Vati
Worm infestation,
Fever,
Cough,
Dyspnea.
Dosage
2 tablets thrice daily before food or as directed by the Ayurvedic physician.
How long to take?
This medicine is usually prescribed for a period of 1 – 2 months time.
Ingredients
Ingredients of Sri Sri Tattva Jantughna Vati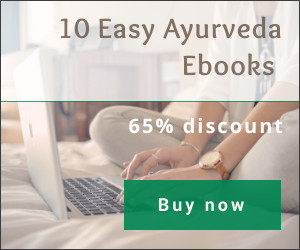 Each tablet contains: Shodith Shallaki – Boswelia serrata – 60 mg – It has anti-inflammatory property.
Guduchi – Giloy – Tinospora cordifolia – 60 mg – It has anti-pyretic and immunomodulatory activities.
Khadira – Gum acacia – Acacia catechu – 50 mg
Rasna – Pluchea lanceolata – 50 mg
Shodith Guggulu – Commiphora mukul – Indian bedellium – 40 mg
Bakuchi – Psoralea corylifolia – 40 mg
Bhumyamlaki – Phylanthus niruri – 30 mg
Yasthimadhu – Glycyrrhiza glabra – Licorice – 30 mg – It has anti-pyretic, expectorant, anti-allergic properties.
Vidanga – False black pepper – Embelia ribes – 30 mg – It has anthhelmintic, anti-histaminic, broncho-dilatory properties.
Manjishta – Rubia cordifolia – 30 mg Kalmeg – Andrographis paniculata – 20 mg
Shilajith – Asphaltum punjabinum – 20 mg
Haridra – Turmeric – Curcuma longa – 20 mg – It has anti-biotic, anti- inflammatory activities.
Nimba – Neem – Azadirachta indica – 20 mg – It has anti-pyretic, anti-inflammatory properties.
Excipients – Q.S
With Other Medicines
With western medicines
Seek your doctor's advice if you are taking this product along with other western (allopathic/modern) medicines. Some Ayurvedic herbs can interact with modern medicine.
If both Ayurvedic and allopathic medicines are advised together, then it is best to take allopathic medicine first, wait for 30 minutes and then, after a gap of 15 – 30 minutes, take Ayurvedic medicine or as directed by the physician.

Can this be used while taking Homeopathic medicine?
Yes. This product does not react with homeopathic medicine.

With supplements like multivitamin tablets, Omega 3 fatty acids etc?
Yes. Generally, this product goes well with most of the dietary supplements. However, if you are taking more than one product per day, please consult your doctor for an opinion.
Side effects
Side effects and Precautions: There are no known side effects. Better to consult physician for its usage during pregnancy. This product can be safely used during lactation period and in children for a limited period of few weeks time.
Presentation, Manufacturer, Shelf life
Presentation: 60 tablets
Leading Manufactures: Sri Sri Tattva Ayurvedic pharmacy
Shelf life: 3 years from the date of manufacturing.