tablet is a proprietary Ayurvedic medicine manufactured by Charak Pharmaceuticals. It is used in the treatment of hemorrhoids.
Indication of Pilief Tablet
Medical management of internal & external haemorrhoids.
Prevention of recurrence of piles following surgery
Avoid oily, fried & spicy foods.
Avoid irregular dietary habits & constipation.
Avoid suppression of natural urges like urination & defecation.
Avoid riding on the back of animals and sitting on hard seats.
Avoid smoking, vegetables like potatoes & pumpkins.
Dosage
2 tablets twice daily for a minimum of 10 days followed by 1 tablet 3 times a day for minimum of 6 weeks. or as directed by a Ayurvedic physician.
How long to use?
It can be safely used for a period of 2 – 3 months time, with gradual decrease in dosage.
Ingredients
Each coated tablet contains powder of
Nimba – Azadirachta indica – 200 mg – Neem – It has anti viral and anti bacterial activities.
Khadira – Acacia catechu – 200 mg – Cutch tree – It has anti-inflammatory action.
Kumari – Aloe indica – 175 mg – Indian aloe – Improves digestion strength and relieves constipation.
Haritaki – Terminalia chebula – 150 mg – This relieves constipation, astringent principles of Hareetaki are also useful to shrink the pile mass. Chitraka – Plumbago zeylanica – 100 mg – It improves digestion strength. Musta – Cyperus rotendus – 25 mg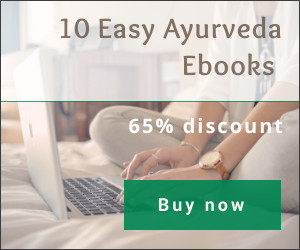 With Other Medicines
With western medicines
Seek your doctor's advice if you are taking this product along with other western (allopathic/modern) medicines. Some Ayurvedic herbs can interact with modern medicine.
If both Ayurvedic and allopathic medicines are advised together, then it is best to take allopathic medicine first, wait for 30 minutes and then, after a gap of 15 – 30 minutes, take Ayurvedic medicine or as directed by the physician.

Can this be used while taking Homeopathic medicine?
Yes. This product does not react with homeopathic medicine.

With supplements like multivitamin tablets, Omega 3 fatty acids etc?
Yes. Generally, this product goes well with most of the dietary supplements. However, if you are taking more than one product per day, please consult your doctor for an opinion.
Side effects of Pilief Tablet
There are no recorded side effects with this medicine. It is best avoided during pregnancy. It can be used during lactation period and in children. Store in a cool dry place, in an air tight container, away from direct sunlight. Keep out of reach and sight of children.
Presentation, Shelf life
Presentation & Package: Bottle pack of 40 tablets.
Shelf life or expiration date: 3 years from the date of manufacture.