(Shat dhouth) Ghrita is a traditional Ayurvedic medicine used for the treatment of burns, skin diseases etc.
Indications
Shatadhautha (Shat dhouth) Ghrita Indications:
Maintaince pregnency – Garbhasthapana – Burnt wound – Dagdha vrana , – Skin roughness – Tvak kharata
Usage
External application.
How long to take?
This medicine is usually prescribed for a period of 1 – 2 months time.
Ingredients
Shatadhautha (Shat dhouth) Ghrita Ingredients: – ghee – It has cold potency and anti-toxic property. Jala – water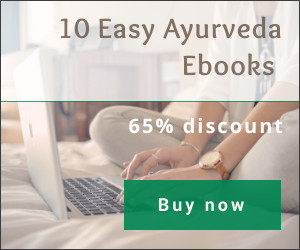 Side effects and Precautions
There are no known side effects with this medicine. However, it is best to use this medicine under medical supervision. Store in a cool dry place, away from sunlight. Keep out of reach and sight of children. Seek your doctor's advice for its usage during pregnancy. This product can be safely used during lactation period and in children for a limited period of few weeks time for side effects and precautions.
Presentation, Manufacturer
Presentation: 10 g, 5 g
Leading manufacturers: Kottakkal Ayurveda Pharmacy, Nagarjuna Herbal concentrates Limited – Shathadhaoutha Ghrutham
Shelf life, Effect On Tridosha
Shelf life: 3 years from the date of manufacturing.
Effect on Tridosha: It balances Vata, Pitta and Kapha Doshas.