TMR Liniment is a proprietary Ayurvedic medicine manufactured by Medilab India Company. It is mainly used in the treatment of Back ache and Sprains diseases.
TMR Liniment Indications
Rheumatic joint pains,
Back ache,
Sprains,
Stiff neck and muscle cramps.
Usage
Apply 5-10 drops on the affected area with gentle massage for a few minutes, 2or 3 time's day.
or as dircted by a Ayurvedic physician.
How long to take?
This medicine can be applied for a period of 6 – 8 weeks as per doctors advice. After that time, usually the dose is gradually reduced and the medicine is stopped in next 6 weeks of time.
TMR Liniment Ingredients
Each ml contains-Oil prepared from
Rasna – Pluchea lanceolata – It has anti-inflammatory action.
Devadaru – Cedrus deodara
Nirgundi – Vitex Negundo – It has antioxidant and anti-inflammatory action.
Ashwagandha – Withania somnifera
Shunti – Zingiber officinale
Twak – Cinnamomum zeylanicum – 3.3%
Shallaki – Boswellia serrata oil – 5% – A potential anti-inflammatory agent.
Capsicum annum – 0.2%
Oil of wintergreen – 3%
Eucalyptus oil – 2.5%
Side effects
There are no recorded side effects with this medicine.
It is usually prescribed in a lower dose during lactation and in children.
Consult your doctor for its usage during pregnancy.
Store in a cool dry place, away from sunlight.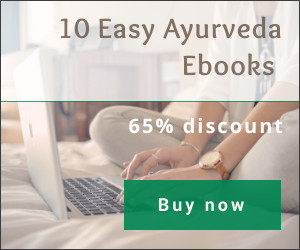 Presentation, Manufacturer, Shelf life
Presentation: 50 ml & 100 ml
Manufactured By: Medilab India Company
Shelf life – 3 years from the date of manufacture.
During pregnancy, lactation
If you were using this oil before pregnancy without any allergic reaction, you can continue using this oil even during pregnancy.
If you have not used this product before and wish to use it during pregnancy, better to consult a doctor because it can cause skin allergy in some rare cases.
It is generally considered as safe to use during lactation, however consult your doctor for the right advice.
Can this product be applied after steam therapy?
No. Oil is best applied before steam therapy. This is as per basic Ayurvedic principles.