Retoliv Syrup is a proprietary Ayurvedic medicine manufactured by Retort Pharma. It is mainly used in treatment of Loss of appetite and General debility.
Retoliv Syrup Indications
Loss of appetite,
General debility
Hepatotoxaemia
Hepatospleenomegaly
Liver dysfunctions
Convalescence
Jaundice.
Dosage
Infants 5-10 drops 2-3 times daily,
Children 14% teaspoon 2 – 3 times daily
Adults – 2 teaspoon 2-3 times daily.
How long to take?
This medicine can be taken for a period of 6 – 8 weeks as per doctors advice. After that time, usually the dose is gradually reduced and the medicine is stopped in next 6 weeks of time.
Ingredients
Each 5 ml contains in mg of aqueous extract of
Punarnava – Boerhavia diffusa – 50 mg
Apamarga – Achyranthes aspera – 50 mg – Improves digestion, taste, relives blood disorders, loss of appetite etc
Daruharidra – Berberis aristata – 50 mg
Bhringaraja – Eclipta prostrata – 50 mg
Bhuvali – 50 mg
Vidanga – Embelia ribes – 50 mg
Rohitaka – Tecomella undulate – 50 mg – Used to treat diseases related to spleen, liver, relieves jaundice, spleenomegaly, indigestion, anorexia etc
Nishothara -Operculina turpethum – 25 mg – Best Ayurvedic herb used as laxative, used in liver and spleen disorders, inflammation, indigestion etc
Sharapunkha – Tephrosia purpurea – 25 mg
Chirayata – Swertia chirata – 25 mg
Ativisha – Aconitum heterophyllum -10 mg
In a flavoured syrup base q.s
With Other Medicines
With western medicines
Seek your doctor's advice if you are taking this product along with other western (allopathic/modern) medicines. Some Ayurvedic herbs can interact with modern medicine.
If both Ayurvedic and allopathic medicines are advised together, then it is best to take allopathic medicine first, wait for 30 minutes and then, after a gap of 15 – 30 minutes, take Ayurvedic medicine or as directed by the physician.

Can this be used while taking Homeopathic medicine?
Yes. This product does not react with homeopathic medicine.

With supplements like multivitamin tablets, Omega 3 fatty acids etc?
Yes. Generally, this product goes well with most of the dietary supplements. However, if you are taking more than one product per day, please consult your doctor for an opinion.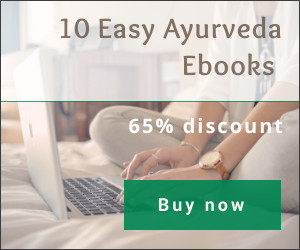 Retoliv Syrup Side effects
There are no recorded side effects with this medicine.
It is usually prescribed in a lower dose during lactation and in children.
Consult your doctor for its usage during pregnancy.
Store in a cool dry place, away from sunlight.
Diabetic patient should not take this medicine as it contain sugar in it.
Presentation, Manufacturer, Shelf life
Presentation: 100 ml
Manufactured by: Retort Pharma
Shelf life – 3 years from the date of manufacture.
Frequently Asked Questions
How long does it take to start showing results?
Depends on the dosage and other products suggested with this. Usually 1 – 2 weeks time.
Can this product be taken along with Allopathic medicines (English medicines)?
It may react with some medicines. Consult your doctor for the right advice. When English and Ayurvedic medicines are advised together, it is best to take English medicine first, give a gap of half an hour and then take Ayurvedic medicines.
It is sold in plastic bottles. Is it fine?
If the quality of the bottle material is very good, it should not be problem, if stored for a short period of time.
Can this be taken without consulting a doctor?
No. In many cases, this product alone might not work. More often this is given in combination with a few Ayurvedic medicines. Your Ayurveda practitioner will be the best judge to decide on those things.
Can one take non vegetarian food while taking this medicine?
Yes, unless your practitioner has asked to avoid it.
Is there any Pathya (diet rules to be followed while taking this product?
No product specific diet is mentioned. If the practitioner has advised diet control based on disease, one has to follow that.
Avoid excess spicy foods, junk foods, aerated drinks, frozen and canned foods
Can this be taken while taking multivitamin tablets?
Yes, generally. Your consulting doctor will be good judge on this topic.