By Dr M S Krishnamurthy MD(Ayu), PhD.
Vasa ghrita is a time tested formulation for bleeding disorders and chronic bronchitis.
Ashtanga hridaya, an authentic Ayurvedic text refers simple formulations for challenging diseases too. For the reader or clinician initially it appears that how Ayurveda medicines are capable of treating some diseases which are challenging even to the modern medicine.
The reason is that we always overlook Ayurveda and such other system of medicines being a complementary medicine only and never think it as an alternative system of medicine.
The practice, successful stories, researches and rationality if built up, surely the allopathy, epitome of all medicinal system too accept Ayurveda. Even though in some respect Ayurveda too possesses evidences, the fundamental principles of Ayurveda will not allow it to Universal is the Ayurvedic formulations and their effect in general, in all such disorders. Holistic approach treats body as a whole and constitutional treatments remain as a main hurdle in this regard. In addition, to get the universal result irrespective of constitution, geographical area, season etc few modifications are needed even in the formulation or in dose or vehicle.
Yes, quite naturally I took a long introduction for this formulation – Vasa ghrita; because I have observed quite interesting evidences by this recipe which helped me to gain name and fame to treat the challenging cases of modern medicine like thrombocytopenia, idiopathic purpura etc.
Reference: of Vasa Ghrit – Yogasangraha(Malayalam)
Principle

In this herbal ghee, the herbs are infused in the medium of ghee along with herb water decotion. Then the solid waste herb materials are filtered out. Thus, this herbal ghee contains oil soluble and water soluble phyto-active principles of medicinal herbs.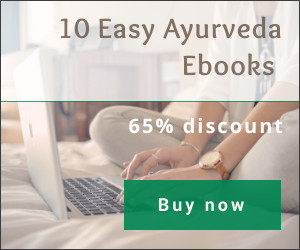 Ingredients
Vasa Pushpa( Justicia bedomni or Adhatoda vasica) – Flowers – fine paste – 100 gram
Vasa decoction – 1600 ml
Cow's ghee – 400 ml
Method of preparation

General method of preparation of ghee is adopted here.
Initially the flowers are taken and made into fine paste. To that the decoction or fresh juice is added and mixed well.
The ghee is warmed a little and the above ingredients are added and heated in mild intensity of heat till complete evaporation of the water content.
It is filtered and stored.
Dosage and action
Dose: 10 – 20 ml twice a day
With western medicines
Seek your doctor's advice if you are taking this product along with other western (allopathic/modern) medicines. Some Ayurvedic herbs can interact with modern medicine.
If both Ayurvedic and allopathic medicines are advised together, then it is best to take allopathic medicine first, wait for 30 minutes and then, after a gap of 15 – 30 minutes, take Ayurvedic medicine or as directed by the physician.

Can this be used while taking Homeopathic medicine?
Yes. This product does not react with homeopathic medicine.

With supplements like multivitamin tablets, Omega 3 fatty acids etc?
Yes. Generally, this product goes well with most of the dietary supplements. However, if you are taking more than one product per day, please consult your doctor for an opinion.
Action: Septic, immune modulator, anti tussive, broncho dilator, anti histaminic.
Indications
Vehicle and indication for Vasa Ghritam
Usually it is taken by mixing ¼ to ½ part of honey.
It is very much useful in bronchitis, haemoptysis, dysfunctional uterine bleeding, thrombocytopenia, idiopathic thrombocytic purpura, malena, haemoptysis, bilious head ache etc.
In all the above said cases honey can be used as vehicle; or else warm milk or water can be used.
If Vasakarishtha, Tulasyasava or Pippalyasava (in bronchitis) is administered atleast 20 minutes interval should be kept along with this formulation.
Doctors note
My experience with Vasa ghritham:
In dysfunctional uterine bleeding and thrombocytopenia it acts as a miraculous remedy. This may be administered alone or along with other medicineslike Musalikhadiradi kashaya or Thenginpookuladi rasayana.
This becomes a good adjuvant or vehicle for Pushyanuaga choorna also, while treating the irregular menstruation or to correct the anovulatory cycles.
But best part of the practice is, I am preparing Vasavaleha by taking Vasa ghrita in place of plain ghee mentioned in the formulation. This contributes excellent result while treating urticarial rashes, chronic asthma, bronchitis bronchiectasis etc.
Vasa ghrita is a good vehicle for Sitopaladi choorna and Talisadi choorna also.