Geriforte Syrup is a proprietary Ayurvedic medicine manufactured by Himalaya Herbal Healthcare. It rejuvenates both body and mind. It is especially useful in elderly people to improve immunity and to relieve stress.
Mode of action
Mode of action of Geriforte Syrup & Tablet:
Anti-oxidant – The natural ingredients in Geriforte work synergistically to prevent free radical induced oxidative damage to various organs. The ingredients are natural rejuvenators and cardio-protective agents.
>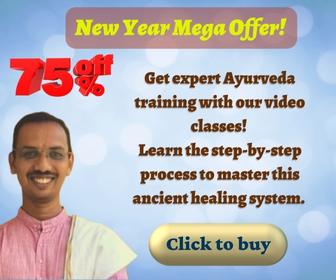 Enhances immunity – As an immuno-modulator, Geriforte stimulates the immune system to respond against disease causing micro-organisms.
Anti-stress – Geriforte is an adaptogenic which effectively combats stress & fatigue. It also increases stamina and improves overall performance.
Read related: Improve sleeping habits of your elders and increase their memory
Indication
Indication of Geriforte Syrup –
As a daily health tonic
Geriatric stress
Generalized anxiety disorders
Stress related anxiety
Occupational stress
Adjuvant during prolonged illness & convalescence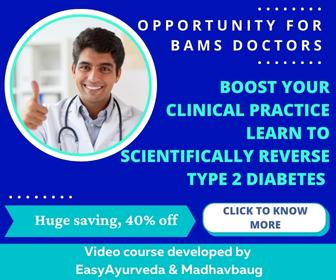 Ingredients
Ingredients of Geriforte Syrup:-
Each 5 ml of syrup contains powders of –
Chyavanaprasha concentrate – 100 mg – Chyawanprash is one of the anti aging supplements, which is purely herbal in nature. It has Amla as its main ingredient, which is a powerful antioxidant. Acharya Charaka is the first to mention this herbal medicine.
Shilajitu – Asphaltum – 20 mg
Kumkuma – Crocos sativus – 5 mg – Kumkum – Crocus sativus is an Ayurvedic herb used for the treatment of acne, black head, diarrhea, skin diseases, impotency and acts as immunity enhancer and memory booster.
Extracts of –
Himsra – Capparis spinosa – 20 mg
Kasani – Cichorium intybus – 20 mg
Daruharidra – Berberis aristata – 1 5 mg
Vasaka – Adathoda vasica – 15 mg
Kakamachi – Solanim nigrum – 10 mg
Arjuna – Terminalia arjuna – 10 mg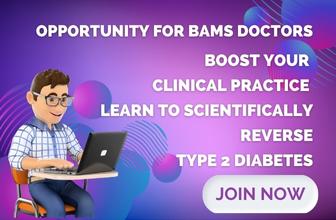 Ashwagandha – Withania somnifera – 10 mg
Guduchi – Tinospora cordifollia – 10 mg
Draksha – Vitis vinifera – 10 mg
Punarnava – Boerhaavia diffusa – 10 mg
Kharjura – Phoenix dactylifera – 10 mg
Biranjasipha – Achillea millefolium – 5 mg
Jhavuka – Tamarix gallica – 5 mg
Kasamarda – Cassia occidentalis – 5 mg
Shatavari – Asperagus racemosus – 5 mg
Yastimadhu – Glycyrrhiza glabra – 5 mg
Mandukaparni – Centalla asiatica – 5 mg
Haritaki – Terminalia chebula – 5 mg
Vidanga – Embelica ribes – 5 mg
Mundi – Sphearanthus indicus – 5 mg
Gokshura – Tribulus terrestris – 5 mg
Kapikacchu – Mucuna puriens – 2.5 mg
Jatiphala – Myristica fragrans – 2.5 mg
Pippali – Piper longum – 2.5 mg
Jatipatra – Myristica fragrans – 2.5 mg
Lavanga – Syzygium aromaticum – 2.5 mg
Ela – Elettaria cardamomum – 2.5 mg
Yavani – Carum copticum – 2.5 mg
Haridra – Curcuma longa – 2.5 mg
Musali – Chlorophytum borivilianum – 2.5 mg
Udakiryaka – Caesalpinia digyna – 2.5 mg
Bringaraja – Eclipta alba – 2.5 mg
Jyothishmati – Celestruspaniculatus – 2.5 mg
Vriddadaru – Argyreia speciosa – 2.5 mg
Processed in –
Amalaki – Embelica officinalis
Haritaki – Terminalia chebula
Bringaraja – Eclipta alba
Shatavari – Asperagus racemosus
Palandu – Allium cepa
Lasuna – Allium sativum
Bhumyamalaki – Phylanthus niruri
Punarnava – Boerhaavia diffusa
Guduchi – Tinospora cordifolia
Daruharidra – Berberis aristata
Mulaka – Raphanus sativus
Gokshura – Tribulus terrestris
Garajira – Daucus carota
Ajamoda – Apium graveolens
Perukam – Psidium guajava
Bakuchi – Psoralea corylifolia
Shatapushpa – Foeniculum vulgare
Chanaka – Cicer arietinum
Dhanyaka – Coriandrum sativum
Dashamoola – group of 10 roots.
Dosage
Dosage of Geriforte Syrup:-
1-2 teaspoon twice a day, or as directed by the physician.
With western medicines
Seek your doctor's advice if you are taking this product along with other western (allopathic/modern) medicines. Some Ayurvedic herbs can interact with modern medicine.
If both Ayurvedic and allopathic medicines are advised together, then it is best to take allopathic medicine first, wait for 30 minutes and then, after a gap of 15 – 30 minutes, take Ayurvedic medicine or as directed by the physician.

Can this be used while taking Homeopathic medicine?
Yes. This product does not react with homeopathic medicine.

With supplements like multivitamin tablets, Omega 3 fatty acids etc?
Yes. Generally, this product goes well with most of the dietary supplements. However, if you are taking more than one product per day, please consult your doctor for an opinion.
How long to use?
This product can be used for a period of 2 – 3 months of time, based on your doctor's advice.
Side effects
Side effects of Geriforte Syrup & Tablet:
There are no known side effects with this medicine.
This product is best avoided by diabetic patients.
However, it is best to use this medicine under medical supervision.
Store in a cool dry place, away from sunlight.
Keep out of reach and sight of children.
Seek your doctor's advice for its usage during pregnancy.
This product can be safely used during lactation period and in children for a limited period of few weeks time.
Package, manufacturer and shelf life
Presentation & Package:
Pilfer-proof bottle of 200 ml with measuring cup.
Manufactured By Himalaya Herbal Healthcare
Shelf life: 3 years from the date of manufacturing.
Habit forming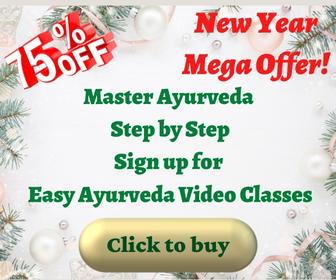 Is this medicine habit forming? Does it create dependence? Can we stop it after a few months of usage?
This medicine is not habit forming. After using for the prescribed period, your doctor would gradually decrease the dose and eventually stop it. Follow your doctor's instructions for gradual decrease of dose and stopping. Usually it does not cause any ill effects.