Capsin Cream is a proprietary Ayurvedic medicine manufactured by Megha Pharmaceuticals. It is used as a topical in the treatment of musculo-skeletal disorders.
Ingredients
Ingredients of Capsin Cream:
Marichaphala [Piper nigrum] – 9.5 % – black pepper – Black pepper has not got its well deserving credit. It certainly is not just another spice. It removes toxins conditions, heals, stimulates organs. It is also used as antidote in insect bites. It is one among the three ingredients of very important Ayurvedic medicine – Trikatu.
Gandhapuro [Gaultheria fragrantissima] – 20 % – Oil of wintergreen
Pudinapushpa [Mentha piperita] –10 % – Menthol
Karpoora [Cinnamomum camphora] – 2 % – Camphor
Tailaparni taila [Eucalyptus globulus] – 1.5 % – Eucalyptus oil
Vatsanabha [Aconitum ferox] – 2 % – It is a poisonous herb, but, when used in smaller quantities, after purification, as medicine, it has many health benefits. It is called as Monk's Hood or Monkshood in English.
Kanaka [Datura metel] – 2 %
Cream base – q.s.
Uses, direction for use
Indication of Capsin Cream:
Indicated for temporary relief of pain and stiffness of musculo-skeletal disorders.
Rheumatoid arthritis
Osteoarthritis
Muscle stiffness
Post viral fever, when the patient complains of body, muscle and joint pains
Bursitis,  
Bursitis trochanterica,
Shoulder dislocation pain
Direction for use of Capsin Cream:
To be applied on the affected area 2-3 times per day, or as directed by the physician.
Capsin cream is applied liberally to the painful area, with gentle massage until absorbed.
This treatment is repeated as necessary.
How long to use?
It can be safely used for a period of 2 – 3 months time.
Side effects, package
Side effects of Capsin Cream:
There are no recorded side effects with this medicine.
This product is meant only for external application
Avoid accidental exposure to eyes. In case of eye contact, wash eyes thoroughly with cold water for 3 – 5 minutes. If burning sensation, eye irritation and redness persists, consult an eye specialist.
Avoid accidental oral intake.
Store in a cool dry place, in an air tight container, away from direct sunlight.
Keep out of reach and sight of children.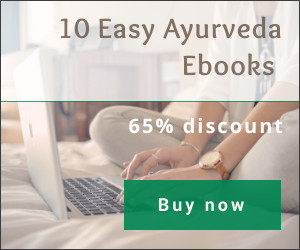 Presentation & Package: Lamitube of 10 g & 25 g.
Shelf life or expiration date: 3 years from the date of manufacture.