Bowel Care Capsule is a proprietary Ayurvedic medicine manufactured by Organic India. It is a laxative used in constipation of different origin.
Bowel Care contains natural soothing herbs that relax and protect irritated intestines & normalize digestive and elimentary functions. Relieves irritable bowel syndrome, chronic and occasional constipation, corrects irregular evacuation.
Benefits
Benefits of Bowel Care Capsule:
Promotes satisfying and complete daily evacuation.
Cleanses & lubricates the bowel.
Improves peristalsis.
Improves nutrient assimilation.
Relieves symptoms associated with Irritable Bowel Syndrome associated with constipation.
Ingredients
Ingredients of Bowel Care Capsule:
Each 375 mg vegetarian capsule contains –
– 300 mg
Chandrashoora [Lepidium sativum] – 50 mg – Garden cress – Chandrashura is a very famous Ayurvedic herb. Its seeds are useful in are used in bloating, irregular periods, estrogen deficiency etc. It is for cooking as well.
Ashwagola [Plantago ovata] – 25 mg
Uses
Indication of Bowel Care Capsule:
Irritable bowel syndrome
Indigestion
Peptic ulcer
Gastritis
Oesophagitis
Colitis
Malabsorption syndrome
Dose
Dosage of Bowel Care Capsule:  1-2 capsule twice a day, or as directed by your Ayurvedic doctor.
How long to use?
It can be safely used for a period of 2 – 3 months time, with gradual decrease in dosage.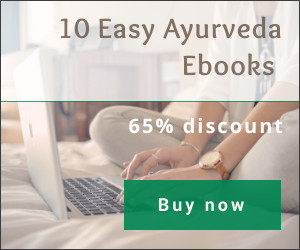 With western medicines
Seek your doctor's advice if you are taking this product along with other western (allopathic/modern) medicines. Some Ayurvedic herbs can interact with modern medicine.
If both Ayurvedic and allopathic medicines are advised together, then it is best to take allopathic medicine first, wait for 30 minutes and then, after a gap of 15 – 30 minutes, take Ayurvedic medicine or as directed by the physician.
Can this be used while taking Homeopathic medicine?
Yes. This product does not react with homeopathic medicine.
With supplements like multivitamin tablets, Omega 3 fatty acids etc?
Yes. Generally, this product goes well with most of the dietary supplements. However, if you are taking more than one product per day, please consult your doctor for an opinion.
Side effects, package
Side effects of Bowel Care Capsule:
There are no recorded side effects with this medicine.
This product is better to be taken under under medical supervision.
Over dosage may cause diarrhoea.
Not suitable in diarrhea, dysentery.
Store in a cool dry place, in an air tight container, away from direct sunlight.
Keep out of reach and sight of children.
Presentation & Package: Bottle of 60 capsules.
Shelf life or expiration date: 3 years from the date of manufacture.