Boswelya Plus Caplet is a proprietary Ayurvedic medicine manufactured by Ayush Pharmaceuticals. It is for musculo-skeletal support in different types of arthritis.
Benefits
Benefits of Boswelya Plus Caplet:
Supports healthy joint function & inflammatory response.
Supports healthy connective tissue.
Promotes restoration of the body's natural vitality & balance.
Naturally grown Himalayan herbs.
In-house extraction to ensure purity.
Third party tested for heavy metals
Post viral fever, when the patient complains of body, muscle and joint pains
Properties
Properties of Boswelya Plus Caplet:
Rasa :- bitter, pungent
Guna :- light, dry
Virya :- hot
Vipaka :- pungent
Prabhava :- balances all the three Doshas.
Ingredients
Ingredients of Boswelya Plus Caplet:
Each caplet of 795 mg contains –
Shallaki [Boswellia serrata] – 300 mg – Shallaki – Boswellia serrata is a famous herb used mainly for the treatment of osteo-arthritis and muscular pains. It is widely used as a substitute to modern pain killer medicines. It also possesses promises on cancer treatment.
Ashwagandha [Withania somnifera] – 100 mg
Haridra [Curcuma longa] – 100 mg
Shunti [Zingiber officinale] – 100 mg – Dry and fresh ginger are quite similar in action except that the dry one is preferred to fresh on during summers, as per Ayurveda. Ginger is useful in indigestion, asthma, nausea and more.
Pineapple – 70 mg
Colchicum luteum – 12.5 mg
Boswellic acid – 150 mg
Uses
Indication of Boswelya Plus Caplet:
Rheumatoid arthritis
Psoriatic arthritis
Osteoarthritis
Ulcerative colitis
Crohn's disease
Bursitis,  
Bursitis trochanterica,
Shoulder dislocation pain
Dose
Dosage of Boswelya Plus Caplet:
1 caplet twice or thrice a day, or as directed by the physician.
How long to use?
It can be safely used for a period of 2 – 3 months time, with gradual decrease in dosage.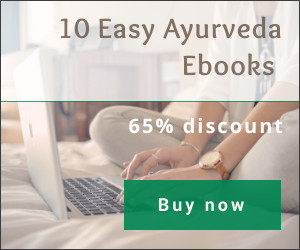 With western medicines
Seek your doctor's advice if you are taking this product along with other western (allopathic/modern) medicines. Some Ayurvedic herbs can interact with modern medicine.
If both Ayurvedic and allopathic medicines are advised together, then it is best to take allopathic medicine first, wait for 30 minutes and then, after a gap of 15 – 30 minutes, take Ayurvedic medicine or as directed by the physician.
Can this be used while taking Homeopathic medicine?
Yes. This product does not react with homeopathic medicine.
With supplements like multivitamin tablets, Omega 3 fatty acids etc?
Yes. Generally, this product goes well with most of the dietary supplements. However, if you are taking more than one product per day, please consult your doctor for an opinion.
Side effects, package, shelf life
Side effects of Boswelya Plus Caplet:
There are no recorded side effects with this medicine.
Over-dosage may cause gastritis, heart burn symptoms in people with sensitive stomach.
Store in a cool dry place, in an air tight container, away from direct sunlight.
Keep out of reach and sight of children.
Presentation & Package: Bottle of 30 caplets.
Shelf life or expiration date: 3 years from the date of manufacture.