Amoebica Tablet is a proprietary Ayurvedic medicine manufactured by Baidyanath Pharmaceuticals after years of research. It is an effective remedy for amoebiasis.
Ingredients
Ingredients of Amoebica Tablet:
Kutaja [Holarrhena antidysentrica]
Ativisha [Aconitum heterophylum] – Ativisha – Aconitum heterophyllum is an Ayurvedic herb, especially used in diseases of children. Charaka has declared – Of all the herbs having digestive, carminative, absorbent and Tridosha balancing properties, Ativisha is the best.
Katuki churna [Picrorrhiza kurroa]
– Bael fruit – Bael tree is known as Bilva in Sanskrit. It is an ancient Ayurvedic tree with spiritual and medicinal importance. It is extensively described in Indian literature, since Vedic period. It is one among Dashamoola herbs (Group of ten roots).
Khus [Vetiveria zizanioides] – Vetiver is a coolant, but yet aids in digestion. It is widely used in treating fever, dysuria, burning sensation, fatigue syndrome, skin disorders etc. Potable water prepared with this also has many health benefits.
Musta [Cyperus rotendus]
Indication
Indication of Amoebica Tablet:
Amoebiasis
Diarrhea
Dysentery
Haemorrhagic dysentery
Dose, diet rules
Dosage of Amoebica Tablet:
2 tablets twice daily with water, or as directed by the physician.
With western medicines
Seek your doctor's advice if you are taking this product along with other western (allopathic/modern) medicines. Some Ayurvedic herbs can interact with modern medicine.
If both Ayurvedic and allopathic medicines are advised together, then it is best to take allopathic medicine first, wait for 30 minutes and then, after a gap of 15 – 30 minutes, take Ayurvedic medicine or as directed by the physician.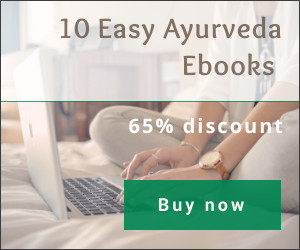 Can this be used while taking Homeopathic medicine?
Yes. This product does not react with homeopathic medicine.
With supplements like multivitamin tablets, Omega 3 fatty acids etc?
Yes. Generally, this product goes well with most of the dietary supplements. However, if you are taking more than one product per day, please consult your doctor for an opinion.
Pathya:-
Do not eat fried food items, non-veg foods, milk, spices, jackfruit, urad daal, rajma, peas & other items which are difficult to digest while suffering from stomach problem & taking this Ayurvedic medicine.
You should eat chapatti, moong daal, bottle gaurd, arhar daal, mix daal, rice, vegetables, papaya, pomegranate, cashew, raisins, and food items which are easy to digest.
Side effects, package, shelf life
Side effects of Amoebica Tablet:
There are no recorded side effects with this medicine.
Should be taken under medical supervision.
Keep out of reach and sight of children.
Store in a cool dry place, away from sunlight.
Presentation & Package:
Bottle of 25 & 100 tablets.
Expiry date – 3 years, from the date of manufacturing.