Amlycure DS Capsule is a proprietary Ayurvedic medicine manufactured by Aimil Pharmaceuticals India Ltd. It is the only liver corrective & protective in desired strength.
Amlycure DS is composed of a comprehensive formula, in potent concentration of different vital herbs to exert potent corrective & protective effect in order to immediately check progression to severity & effectively restore liver functional parameters in severe liver disorders. It is used for therapeutic management of the hepatic diseases. It brings progressive improvement in liver disorders & normalizes the biochemical parameters, histopathological pictures and relieves clinical symptoms like loss of appetite, indigestion, nausea etc. it fulfills the basic aim to Knot & Treat effectively the severity of liver disorders. The hepato-protective & hepato-corrective actions make the formulation, the drug of choice for a variety of liver disorders.
Benefits
Benefits of Amycure DS Capsule:
Amlycure DS is a desired strength liver corrective aim to provide therapeutic benefits in liver diseases & disorders.
Provides different vital herbs in optimal concentration required to provide complete benefits to restore liver function parameters to check degeneration & promote regeneration of liver cells.
It provide better component in more synergistic form so as to provide the optimal benefits of the herbs. It is proved that the action of herbs always enhances in presence of the other synergistic herbs.
It helps to restore the liver functioning by providing multidimensional approach by showing anti-viral, anti-oxidant, anti-inflammatory, immune-modulator, choleratic & anti-cholestatic activity.
Unlike synthetic molecules those are having untoward effects, Amlycure DS is completely safe.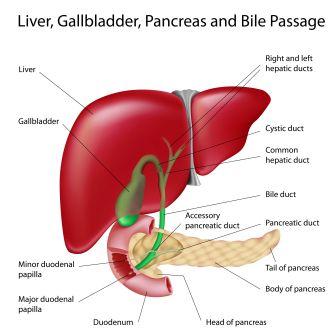 Ingredients
Ingredients of Amlycure DS Capsule:
Bringaraja [Eclipta alba] – 50 mg – A natural liver tonic herb, Bhringraj is an important Ayurveda herb, widely used in hair fall treatment, liver disorders, skin diseases etc. Its botanical name is – Eclipta alba. Its whole plant is used for various medicinal purposes.
Bhumyamalaki [Phylanthus niruri] – 50 mg
Kalamegha [Androraphis paniculata] – 50 mg
Mandura bhasma – 40 mg – A natural source for iron, Mandur Bhasma is an Ayurvedic medicine prepared from Iron Oxide. It is used in Ayurvedic treatment of anemia, jaundice, inflammation etc. This medicine should only be taken strictly under medical supervision.
Kansi [Saccharum spontaneum] – 30 mg
Haritaki [Terminalia chebula] – mg
Punarnava [Boerhaavia diffusa] – 30 mg
Katuki [Picrorrhiza kurroa] – 30 mg
Guduchi [Tinospora cordifolia] – 30 mg
Chitraka [Plumbago zeylanica] – 30 mg
Rohitaka [Tecomella undulata] – 30 mg
Arjuna [Terminalia arjuna] – 20 mg – Can you imagine an herb which is anti oxidant, reduces cholesterol, reduces BP and useful in diabetes, all at the same time? – Terminalia arjuna it is.
Amalaki [Embelica officinalis] – 20 mg
Vidanga [Embelica ribes] – 20 mg
Tulasi [Ocimum sanctum] – 20 mg
Kumari [Aloe barbadensis] – 20 mg
Sharapunkhamoola [Tephrosea puerpuria] – 15 mg
Pitpapra [Fumaria indica] – 10 mg
Shwetha parpati – 10 mg
Shankha bhasma – 10 mg
Kalipath [Cissampelos pareira] – 10 mg
Kachora [Phylanthus maderaspatensis] – 10 mg
Nishotthara [Operculina turpenthum] – 10 mg
Moolishan – 10 mg
Yastimadhu [Glycyrrhiza glabra] – 10 mg
Pravala pisti – 5 mg
Than – 5 mg
Kasondi [cassia oxidentalis] – 5 mg
Makoi [Solanum nigrum] – 5 mg
Indication
Indication of Amlycure DS Capsule:
Jaundice
Enlarged liver.
Pre-cirrhotic condition
Altered lipid metabolism including fatty infiltration
Alcoholism
Intoxication caused by anti-tubercular & anti-cancerous drugs
Intoxication by anti-microbials, sex hormones, chemicals
Long term drug intoxication
Helps retard progression of hepatitis B virus
Helps active formation of bile to add fat digestion particularly in post-cholecysectomy.
Add digestion, improve appetite & strengthen assimilation & anabolism.
Dose
Dosage of AmlycureDS Capsule:
Capsule: 1-2 capsules twice or thrice a day.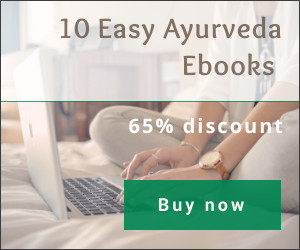 With western medicines
Seek your doctor's advice if you are taking this product along with other western (allopathic/modern) medicines. Some Ayurvedic herbs can interact with modern medicine.
If both Ayurvedic and allopathic medicines are advised together, then it is best to take allopathic medicine first, wait for 30 minutes and then, after a gap of 15 – 30 minutes, take Ayurvedic medicine or as directed by the physician.
Can this be used while taking Homeopathic medicine?
Yes. This product does not react with homeopathic medicine.
With supplements like multivitamin tablets, Omega 3 fatty acids etc?
Yes. Generally, this product goes well with most of the dietary supplements. However, if you are taking more than one product per day, please consult your doctor for an opinion.
Side effects, package
Side effects of Amlycure DS Capsule:
There are no recorded side effects with this medicine.
Should be taken under medical supervision.
Store in a cool dry place, in an air tight container.
Keep out of reach and sight of children.
Avoid this medicine during high iron levels in blood.
Avoid accidental overdose in children.
Presentation: Blister pack of 10*10 capsules.
Read related: Liver disorder treatment
Frequently asked question
Can this product be taken by Kidney transplant patients?
It is best to consult your doctor. But, it is generally safe to take for a month, in a lower dose.
How long can this medicine be taken?
It largely depends on the prescribing doctor. It is usually advised for 4 – 8 weeks time, after which the dose is gradually reduced and finally stopped.