Acidowin Talet is a proprietary Ayurvedic medicine manufactured by Ayurwin Pharmaceuticals. It is used to treat hyperacidity.
Ingredients
Ingredients of Acidowin Tablet:
Each tablet contains-
Yastimadhu [Glycyrrhiza glabra] –40 mg – Licorice – Licorice benefits are known to Indians since thousands of years. Its Sanskrit name is Yashtimadhu. It is one of the most commonly used Ayurvedic herbs. In almost every Indian household, you might find this herb chewed, whenever someone's voice has gone down.
Nimba [Azadirachta indica] – 20 mg – neem
Haritaki [Terminalia chebula] – 30 mg
Ajamoda [Carum roxburghianum] – 40 mg
Trivrt [Operculina turpenthum] – 20 mg
Ushira [Vetiveria zizanioides] – 30 mg
Dhanyaka [Coriandrum sativum] – 30 mg
Pudina [Mentha piperita] – 40 mg
Jeeraka [Cuminum cyminum] – 30 mg – cumin
Shunti [Zingiber officinale] – 30 mg – ginger
Shankha bhasma – 40 mg – Shankha Bhasma is an Ayurvedic medicine prepared from Conch shell. It is used in Ayurvedic treatment of gastritis, abdominal pain, malabsorption syndrome etc.
Amalaki [Embelica officinalis] – q.s.
Amrita [Tinospora cordifolia] – q.s.
Indication
Indication of Acidowin Tablet:
Hyperacidity & burning sensation
Acid eructations
Gastritis
Flatulence
Reflux oesophagitis
Acid peptic disorders
Motion sickness
Dose
Dosage of Acidowin Tablet:
2 tablets twice daily, or as directed by the physician.
With western medicines
Seek your doctor's advice if you are taking this product along with other western (allopathic/modern) medicines. Some Ayurvedic herbs can interact with modern medicine.
If both Ayurvedic and allopathic medicines are advised together, then it is best to take allopathic medicine first, wait for 30 minutes and then, after a gap of 15 – 30 minutes, take Ayurvedic medicine or as directed by the physician.
Can this be used while taking Homeopathic medicine?
Yes. This product does not react with homeopathic medicine.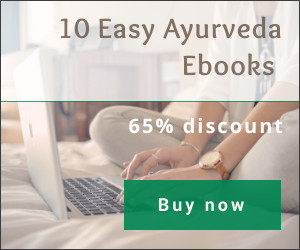 With supplements like multivitamin tablets, Omega 3 fatty acids etc?
Yes. Generally, this product goes well with most of the dietary supplements. However, if you are taking more than one product per day, please consult your doctor for an opinion.
Side effects, package
Side effects of Acidowin Tablet:
There are no recorded side effects with this medicine.
Should be taken under medical supervision.
Store in a cool dry place.
Keep out of reach and sight of children.
Presentation & Package:
Bottle of 60 tablets.