Ferberry Tablet is an optimal iron with vitamin B complex and vitamin C supplement in a single tablet. It is a proprietary Ayurvedic medicine manufactured by Atrimed Pharmaceuticals Pvt. Ltd., Bangalore.
Benefits
Benefits of Ferberry Tablet:
Ferberry tablet is a blend of iron with vitamin B complex and vitamin C from natural sources.
Ferberry tablet also offers the advantage of vitamin B complex and vitamin C for the better absorption ans assimilation of iron.
Ferberry tablet does not cause gastric irritation and constipation unlike other iron supplements. Hence it is easily acceptable and tolerable.
Indication
Indication of Ferberry Tablet:
Iron deficiency anemia
Iron supplement in pregnancy.
Composition
Composition of Ferberry Tablet:
Each 500 mg tablet contains-
Amalaki (Embelica officinalis)- 80 mg
Kharjura (Phoenix dactylifera)- 80 mg
Draksha (Vitis vinifera)- 80 mg
Shatavari (Asperagus racemosus)- 80 mg
Vidanga (Embelica ribes)- 40 mg
Mandoora bhasma (Iron oxide)- 80 mg
Shuddha gairika (Red ochre)- 60 mg
Dose
Dosage of Ferberry Tablet:
1-2 tablets a day.
With western medicines
Seek your doctor's advice if you are taking this product along with other western (allopathic/modern) medicines. Some Ayurvedic herbs can interact with modern medicine.
If both Ayurvedic and allopathic medicines are advised together, then it is best to take allopathic medicine first, wait for 30 minutes and then, after a gap of 15 – 30 minutes, take Ayurvedic medicine or as directed by the physician.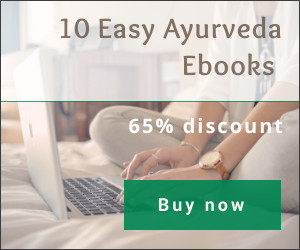 Can this be used while taking Homeopathic medicine?
Yes. This product does not react with homeopathic medicine.
With supplements like multivitamin tablets, Omega 3 fatty acids etc?
Yes. Generally, this product goes well with most of the dietary supplements. However, if you are taking more than one product per day, please consult your doctor for an opinion.
Side effects, package
Side effects of Ferberry Tablet:
There are no recorded side effects with this medicine.
Should be taken under medical supervision.
Presentation:
10 tablets of 500 mg each