Mahakukkutamamsa Tailam is an Ayurvedic oil, used for both oral administration and external application. It is useful in the treatment of rheumatism and muscle atrophy.
Uses
Uses of Mahakukkutamamsa Tailam:
Reputed in paraplegia and monoplegia.
It is used in Ayurvedic treatment of Paralysis, Palsy, Monoplegia, Paraplegia.
It is used to treat deafness, tinnitus. For this, it is either used to instill a few drops directly into ear or by internal administration.
It helps to relieve stiffness and pain in locked jaw.
It relieves headache, eye diseases.
It is helpful to relieve pain of multiple joint aches and pains pertaining to hands, legs, head, neck.
It is used in lumbar and cervical spondylosis treatment.
It is also used to relieve pain due to blunt injuries, and in treatment of rheumatoid and osteo arthritis.
It is used in Duchenne's Muscular Dystrophy, and such other neurological problems.
It is used to relieve headache and migraine.
It is one of the best massage oils to relieve tiredness and for elderly people.
Useful in muscle atrophy, wasting, weakness, numbness and aches.
Post viral fever, when the patient complains of body, muscle and joint pains
Bursitis,  
Bursitis trochanterica,
Shoulder dislocation pain
Application on feet
Oil application over feet
>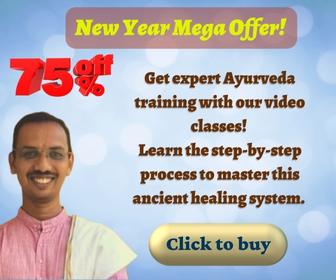 Precaution if you apply this oil over feet:
If you apply this oil on feet, make sure to wash off thoroughly with water or wipe off with cloth. The oil can make you slippery while walking.
After applying, make sure there are no oil spills on the floor. This can make the floor slippery.
Ingredients
Ingredients of Mahakukkutamamsa Tailam:
Tila taila – Taila
Dashamula
Balamula (Sida rhombifolia)
Kethaki (Pandanus odorifer)
Jhindika
Masha – Black gram
Daksha mamsa – Chicken
Jivaneeya gana dravyas – Jeevaneeya Group of herbs
Manjista (Rubia cordifolia)
Chavya (Piper cubeba)
Katphala (Myrica esculenta), Myrica nagi – is an Ayurvedic herb, used for the treatment of swelling, intestinal worm, paralysis, joint pain, oral ulcer, diabetes and diarrhea. It is also called Box Myrtle.
Vyosha (Operculina turpenthum)
Rasna (Alpinia galanga)
Kanamula
Madhuka (Glycyrrhiza glabra)
Pushkara (Inula racemosa)
Masha
Atmagupta (Mucuna puriens)
Eranda (Ricinus communis)
Satahva (Anethum graveolens)- Dill seeds – Dill seed is an ancient Indian spice. Its seeds, seed oil and whole plant is used in Indian culinary. It is mainly used in digestive disorders. It is also called as Indian Dill.
Lavana traya
Krsana
Yavani (Carum copticum)
Indrayava (Holarrhena antidysenterica)
Sati (Hedychium spicatum)
Nagara (Zyngiber officinale)
Magadhi (Piper longum)
Musta (Cyperus rotendus)
Varsabhu (Boerhaavia diffusa)
Rajani dvaya (Curcuma longa, Berberis aristata)
Shatavari (Asperagus racemosus)
Brahati (Solanum indicum)
Paya (Milk)
Direction for use
Direction for use of Mahakukkutamamsa Tailam:
Internally- 5-10 ml once or twice daily or as directed by Ayurvedic doctor.
Externally used for application over the affected area.
Also be used for Nasya (nasal drops) and ear drops.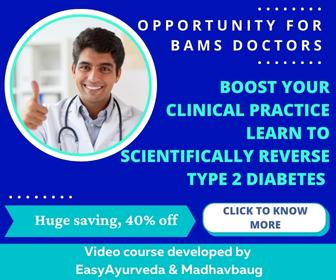 Side effects, shelf life
Maha kukkuta mamsa tailam side effects:
There are no known side effects with this oil. People with diabetes, hypercholestrolemia and high BP should exercise precaution while taking orally.
Shelf life: 3 years from the date of manufacture.
Reference, manufacturer, package
Reference: Bhaishajyaratnavali.
Manufacturer: Arya Vaidya Sala, Kottakkal.
Presentation: Bottle of 200 ml.
During pregnancy, lactation
If you were using this oil before pregnancy without any allergic reaction, you can continue using this oil even during pregnancy.
If you have not used this product before and wish to use it during pregnancy, better to consult a doctor because it can cause skin allergy in some rare cases.
It is generally considered as safe to use during lactation, however consult your doctor for the right advice.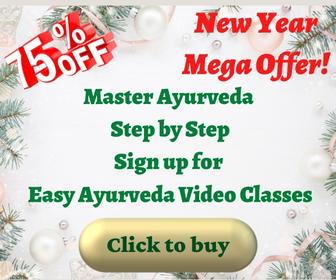 Can this product be applied after steam therapy?
No. Oil is best applied before steam therapy. This is as per basic Ayurvedic principles.