Jivantyadi Yamakam is an Ayurvedic medicine manufactured by Arya Vaidya Sala, Kottakkal. It is used for application in various skin ailments.
Uses
Uses of Jivantyadi Yamakam:
It is used in various skin ailments – eczema, psoriasis, contact dermatitis, hives and allergic rashes etc.
In short sightedness.
Indication
Indication of Jivantyadi Yamakam:
Cracked feet, hands and lips. jeevantyadi yamaka lepa- is in ointment form. It is applied externally to heal cracked feet, lips etc. It relieves pain and burning sensation. Reference: IAMJ: Volume 7, Issue 11, November – 2019, P:2132

Psoriasis
Short-sightedness.
Stretch marks.
Yamaka is a special Ayurvedic medicine where two fats are used in the preparation. Here, Taila – sesame oil and cow ghee are used as base.
Principle
Principle:
In this herbal ghee, the herbs are infused in the medium of ghee and sesame oil along with herb water decotion. Then the solid waste herb materials are filtered out. Thus, this herbal ghee contains oil soluble and water soluble phyto-active principles of medicinal herbs.
Ingredients
Ingredients of Jivantyadi Yamakam:
Taila- 5.000 ml
Ghrita- 5.000 ml
Arka- 40.000 ml
Jivanti (Leptadenia reticulata)- 0.119 gm
Manjista (Rubia cordifolia)- 0.119 gm
Darvi (Berberis aristata)- 0.119 gm
Kampillaka (Mallotus philippensis)- 0.119 gm
Tuttha (Colchicum luteum)- 0.119 gm
Sarjasara – 0.119 gm
Madhucchista – 0.119 gm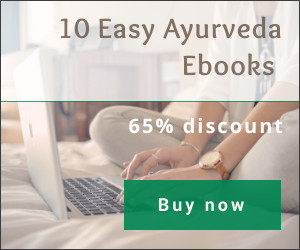 Direction for use
Direction for use of Jivantyadi Yamakam:
It is to be used only 1-2 drops for the ailments of above neck for Nasyam.
Use liberally over the rest of the body for massage.
Its ointment form – jeevantyadi yamaka lepa is meant for external application only.
Side effects, shelf life
Side effects of Jivantyadi Yamakam:
This product is used for external application only.
There are no recorded side effects.
However, this medicine should be used strictly under medical supervision.
Keep out of reach of children.
Shelf life – 2 years from the date of manufacture.
Reference
Reference of Jivantyadi Yamakam: Astangahridayam.