Spark Royal Capsule is a proprietary Ayuvedic medicine manufactured by Vasu Healthcare pharmaceuticals, Vadodara, Gujarat. Spark Royal capsule rejuvenates male sexual health.
Spark royal strengthens and tones the sexual glands. Support the healthy production of sex hormones and very good for increasing sexual debility. It also increases stamina and libido and acts as a restorative nutrient.
Spark Royal Capsule is rasayana, vajeekarana and brumhana to increase vigor and stamina.
Uses
Uses of Spark Royal Capsule:
Non-hormonal and safe sex stimulant.
Acts on hypothalamus and limbic systems to improve libido.
Improves and helps to maintain erection.
Anti-stress, adaptogenic action helps to alleviate anxiety associated with sexual performance.
>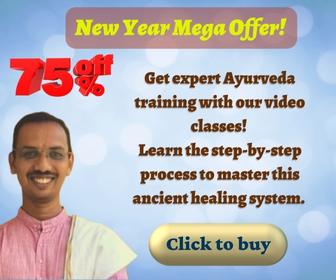 Ingredients
Ingredients & composition of Spark Royal Capsule:
Kapikacchu (Mucuna puriens)- 300 mg-
Aphrodisiac.
Increases stamina and libido.
Supports healthy production of sex hormones.
Increases blood circulation to genitals.
Decreases symptom of stress and anxiety.
Ashwagandha (Withania somnifera)- 300 mg-
Restores sexual drive, increase endurance and improve overall vitality.
Maintains body equilibrium by relaxing and energizing.
Heightens sexual experience.
Potent aphrodisiac.
Gokshura (Tribulus terrestris)- 300 mg-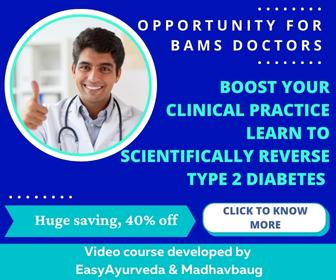 Sex and mood enhancer, stimulate the production of luteinizing hormone [LH].
Has tremendous positive impact on strength and stamina.
Increases sperm count.
Bala (Sida cordifolia)- 300 mg- Helps to balance male hormones, testosterone and increase sexual desire. Gives stamina. Enhances quality and quantity of reproductive fluids (shukra dhathu) for conception of healthy offsprings. A good rasayana- tonic.
Vidarikanda (Ipomea digitata)- 270 mg- Good for increasing sexual ability. Alterative, aphrodisiac, tonic, stimulant and used to treat male infertility.
Uttingana (Blepharis persica)- 210 mg- Seeds are considered aphrodisiac and diuretic.
Salab misri (Orchis mascula)- 200 mg Tuberns contain a bitter principle and a volatile oil and used as farinaceous food, nervine tonic, aphrodisiac.
Shalmali (Bombax malabaricum)- 200 mg- It is rasayana, aphrodisiac.
Ikshuraka (Hygrophilia spinosa)- 190 mg- Aphrodisiac.
Jati phala (Myristica fragrans)- 120 mg- Aphrodisiac, stimulates the central nervous system. Tranquilizer, helps to avert premature ejaculation.
Latha kasturi (Hibiscus abelmoschus)- 100 mg- Aphrodisiac and tonic. Stimulates uro-genital organs.
Trikatu (Embelica officinale, Piper nigrum, Piper longum)- 50 mg- Acts as bio-availability enhancer.
Shwetha musali (Chlorophytum tuberosum)- 80 mg- Aphrodisiac. Has spermatogenic property.
Kesar (Crocus sativus) – Aphrodisiac, nervine sedative.
Almond (Prunus amygdalus)- 80 mg – Demulscent, Has high nutrition value.
Brahmi (Centella asiatica)- 1.00%.
Excipient -1 mg.
Formulation is processed in beetle leaves. This makes the preparation having high bio-availability. This increases aphrodisiac property of ingredients.it is also suggested in ancient Ayurvedic books that thamboola sevana should be before and after sexual intercourse.
Indications
Indications of Spark Royal Capsule:
Erectile dysfunction/impotence.
Less output of semen.
Poor ejaculation control.
Short lasting erection.
Premature ejaculation.
Painful intercourse.
Loss of sexual desire.
Dose
Dosage of Spark Royal Capsule: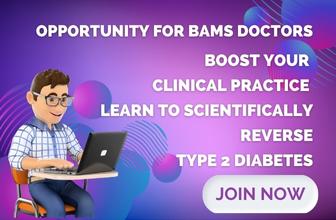 1-2 capsules 30 minutes before bed time or sexual intercourse with warm milk. Or as directed by the physician.
With western medicines
Seek your doctor's advice if you are taking this product along with other western (allopathic/modern) medicines. Some Ayurvedic herbs can interact with modern medicine.
If both Ayurvedic and allopathic medicines are advised together, then it is best to take allopathic medicine first, wait for 30 minutes and then, after a gap of 15 – 30 minutes, take Ayurvedic medicine or as directed by the physician.
Can this be used while taking Homeopathic medicine?
Yes. This product does not react with homeopathic medicine.
With supplements like multivitamin tablets, Omega 3 fatty acids etc?
Yes. Generally, this product goes well with most of the dietary supplements. However, if you are taking more than one product per day, please consult your doctor for an opinion.
Package, side effects, precaution
Presentation:
Blister pack of 1*10 capsule.
Side effects:
There are no side effects.
Very rarely it can cause increased hotness / burning sensation.
Precaution:
It is best to take this medicine under medical supervision.
Keep out of reach and sight of children.
Store in a dry cool place.
Habit forming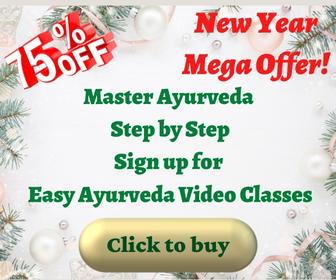 Is this medicine habit forming? Does it create dependence? Can we stop it after a few months of usage?
This medicine is not habit forming. After using for the prescribed period, your doctor would gradually decrease the dose and eventually stop it. Follow your doctor's instructions for gradual decrease of dose and stopping. Usually it does not cause any ill effects.