Que Forte Tablet is a proprietary Ayurvedic medicine manufactured by ALOPA HERBALS pharmaceuticals, Bhuvanagiri, Bangalore. Que Forte is used to treat stress related problems like insomnia etc.
Uses
Uses of Que Forte Tablet:
Guduchi in Que Forte provides adaptogenic effect.
Tulasi, Haridra, Amalaki provides anti-aging property.
Brahmi, Ashwagandha, Shatavari reduces stress.
Nimba, Amalaki, Shirisha rejuvenates the body metabolism.
Tulasi, Ashwagandha increases immunity, protects from infection.
Brahmi, Ashwagandha facilitates cognition and retains memory.
Composition
Composition of Que Forte Tablet:
Guduchi (Tinospora cordifolia)- 250 mg- appetizer, immunity builder.
Nimba (Azadirachta indica)- 50 mg- antioxidant.
Amalaki (Embelica officinale)- 300 mg- vitamin C,antiaging.
Shirisha (Albezia lebbeck)– 50 mg- antioxidant, antiaging.
Tulasi (Ocimum sanctum)- 50 mg- antibacterial, antiaging.
Haridra (Curcuma longa)- 100 mg- anti-stress.
Brahmi (Bacopa monneiri)- 50 mg- anti-stress.
Ashwagandha (Withania somnifera)- 200 mg- anti-stress, anti-aging.
Shatavari (Asparagus racemosus)– 100 mg- anti-aging.
Methi (Trigonella foenumgraecum)- 50 mg- carminative.
Indication
Indication of Que Forte Tablet:
Stress
Insomnia
Alzheimer's disease.
Dose, package
Dosage of Que Forte Tablet:
1 tablet at bed time.
Diet To Follow
Have more of Ghee, coconut oil, Sunflower seed, almond, taro root, flaxseed oil, soyabean, pistachio,
Broccoli, carrots, chard, nuts, papaya, pumpkin, red peppers
Flax seeds, walnut, tofu, brussel sprout, cauliflower, winter squash, fish oil, egg oil, krill oil, chia seeds, camelia are fine to take.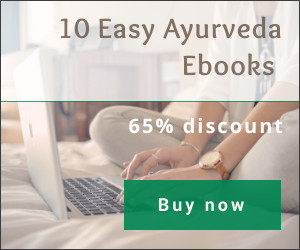 Diet To avoid:
There are no diet restrictions. Please avoid all types of junk foods, excessive non veg foods, try to avoid or limit alcohol and smoking. Avoid aerated drinks.
Please prefer homemade food wherever possible.
With western medicines
Seek your doctor's advice if you are taking this product along with other western (allopathic/modern) medicines. Some Ayurvedic herbs can interact with modern medicine.
If both Ayurvedic and allopathic medicines are advised together, then it is best to take allopathic medicine first, wait for 30 minutes and then, after a gap of 15 – 30 minutes, take Ayurvedic medicine or as directed by the physician.
Can this be used while taking Homeopathic medicine?
Yes. This product does not react with homeopathic medicine.
With supplements like multivitamin tablets, Omega 3 fatty acids etc?
Yes. Generally, this product goes well with most of the dietary supplements. However, if you are taking more than one product per day, please consult your doctor for an opinion.
Package size & Price:
Box of 10*10 tablets.
Rs. 400.
Read related:
Stress Symptoms and Natural Measures for Stress Relief
What Is The Right Time To Sleep? How To Plan Your Sleep?