is a proprietary Ayurvedic medicine manufactured by ALOPA HERBALS pharmaceuticals, Bhuvanagiri, Bangalore. Profert-F is used to treat infertility condition in female.
Factors responsible for fertility are
Minimum count of spermatozoa for fertility is 20 million/ml. the production of spermatozoa is necessary to be deposited in vagina. The spermatozoa remain healthy and penetrate into the uterine cavity and in to the uterine tubes.
Production of ova is vital. The ovum finds its way into the uterine tube where it can be fertilized by a spermatozoon.
Uses
Uses of Profert F Capsule:
Encourages timely ovulation.
Increase the chances of conception.
Promotes normal endometrial proliferation.
Creates a fertile intra-uterine environment conducive to implantation and full term gestation.
Composition
Composition of Profert-F Capsule:
Ashoka (Saraca asoca)- 400 mg- uterine tonic, useful in infertility.
Ashwagandha (Withania somnfera)- 100 mg- uterine tonic, useful in infertility.
Chandana (Santalum album)- 20 mg- hemostyptic.
Dhanyaka (Coriandrum sativum)- 20 mg- carminative.
Draksha (Vitis vinifera)- 100 mg- antioxidant.
Jeeraka (Cuminum cymium)- 20 mg- carminative.
Lodhra (Symplocos racemosus)- 50 mg- anti-inflammatory.
Mandoora bhasma- 15 mg- iron supplement.
Pushpadhanva rasa – an Ayurvedic medicine to induce ovulation– 50 mg- uterine stimulant.
Shatavari (Asperagus racemosus)- 100 mg- uterine tonic, useful in infertility.
Shivalinga (Diplocyclos palmatus)- 200 mg- ovulatory stimulant.
Shuddha shilajithu (Purified asphaltum)- 20 mg- diuretic.
Swarna bhasma- 1 mcg- general tonic.
Yashada bhasma- 15 mg- zinc supplement.
Yastimadhu (Glycyrrhiza glabra)- 100 mg- anti-inflammatory.
Trivanga bhasma – 50 mg- anti-infective.
Indication
Indication of Profert-F Capsule:
Female infertility
Unexplained infertility
Dose
Dosage of Profert-F Capsule:
2 capsules twice daily for 90 days.
With western medicines
Seek your doctor's advice if you are taking this product along with other western (allopathic/modern) medicines. Some Ayurvedic herbs can interact with modern medicine.
If both Ayurvedic and allopathic medicines are advised together, then it is best to take allopathic medicine first, wait for 30 minutes and then, after a gap of 15 – 30 minutes, take Ayurvedic medicine or as directed by the physician.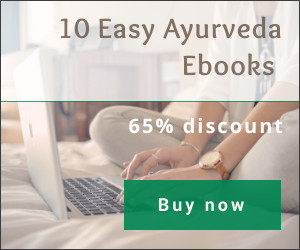 Can this be used while taking Homeopathic medicine?
Yes. This product does not react with homeopathic medicine.
With supplements like multivitamin tablets, Omega 3 fatty acids etc?
Yes. Generally, this product goes well with most of the dietary supplements. However, if you are taking more than one product per day, please consult your doctor for an opinion.
Package, precaution
Package size & Price:
Box of 10*10 capsules.
Rs. 900.
Precaution:
This product should only be used under strict medical supervision.
Read related:
Ayurvedic Ashwagandha Home Remedy For Conception For Women