Jointcare Oil is a proprietary Ayurvedic medicine manufactured by BACFO pharmaceuticals, Noida- New Delhi. It is used in arthritis, back ache and musculo-skelatal disorders.
Uses
Uses of Jointcare Oil:
Relieves pain, swelling and immobility of joints affected by arthritis and spondylitis and musculo-skeletal disorders.
Being the unique collection of selected herbs and natural essential oils, it provides quick relief from pain, swelling and stiffness of affected areas.
It is quickly absorbed through skin and gives long lasting effect.
For optimum results it is to be used along with Jointcare Tablets.
Application on feet
Oil application over feet
Precaution if you apply this oil over feet:
If you apply this oil on feet, make sure to wash off thoroughly with water or wipe off with cloth. The oil can make you slippery while walking.
After applying, make sure there are no oil spills on the floor. This can make the floor slippery.
Composition
Composition of Jointcare Oil:
Click on the ingredient name to know more about them.
Each 60 ml contains-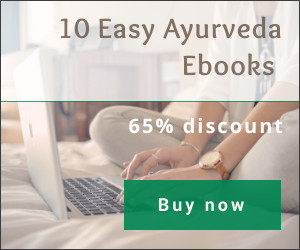 Tila taila (Sesame oil extract)- 44 ml
Derived from Nirgundi (Vitex nigundo)- 2.3 gm
Erandamoola (Ricinus communis)-2.3 gm
Punarnava (Boerhaavia diffusa) – 0.76 gm – one of the very important anti inflammatory medicinal herbs. It is well known for its diuretic and swelling reducing activities.
Ajamoda (Carum roxburghinum) – 0.76 gm – It is a famous Indian spice, used to improve digestion strength. Its leaves, petiole etc are used as vegetable.
Jyothishmathi (Celestrus paniculatus) – 0.76 gm
Gandhapuro taila (Gaultheria fragrantissima)- 8 ml
Peppermint oil (Mentha piperita)- 4 ml
Eucalyptus oil (Eucalyptus globulus)- 1.40 ml
Karpoora (Cinnamom camphora)- 1.40 ml
Cinnamom oil (Cinnamom zylanicum)- 0.60 ml
Turpentine oil (Pinus longifolia)- 0.40 ml
Jathiphala-nutmeg oil (Myrestica fragrans)- 0.20 ml
Indication
Indication of Jointcare Oil:
Arthritis
Back ache
Musculo-skeletal disorder.
Bursitis,  
Bursitis trochanterica,
Shoulder dislocation pain
Post viral fever, when the patient complains of body, muscle and joint pains
Dose
Dosage of Jointcare Oil:
Gently apply over the affected area 2-3 times a day, or as directed by the physician.
Side effects, package
Side effects of Joincare Oil:
There are no recorded side effects with this medicine.
Keep out of reach of children.
For external use only.
Avoid contact with eyes.
Do not expose the oil to direct sun light.
Package size & Price:
Bottle of 60 ml
Rs. 105.
During pregnancy, lactation
If you were using this oil before pregnancy without any allergic reaction, you can continue using this oil even during pregnancy.
If you have not used this product before and wish to use it during pregnancy, better to consult a doctor because it can cause skin allergy in some rare cases.
It is generally considered as safe to use during lactation, however consult your doctor for the right advice.
Can this product be applied after steam therapy?
No. Oil is best applied before steam therapy. This is as per basic Ayurvedic principles.
Read related:
Does massage really work?